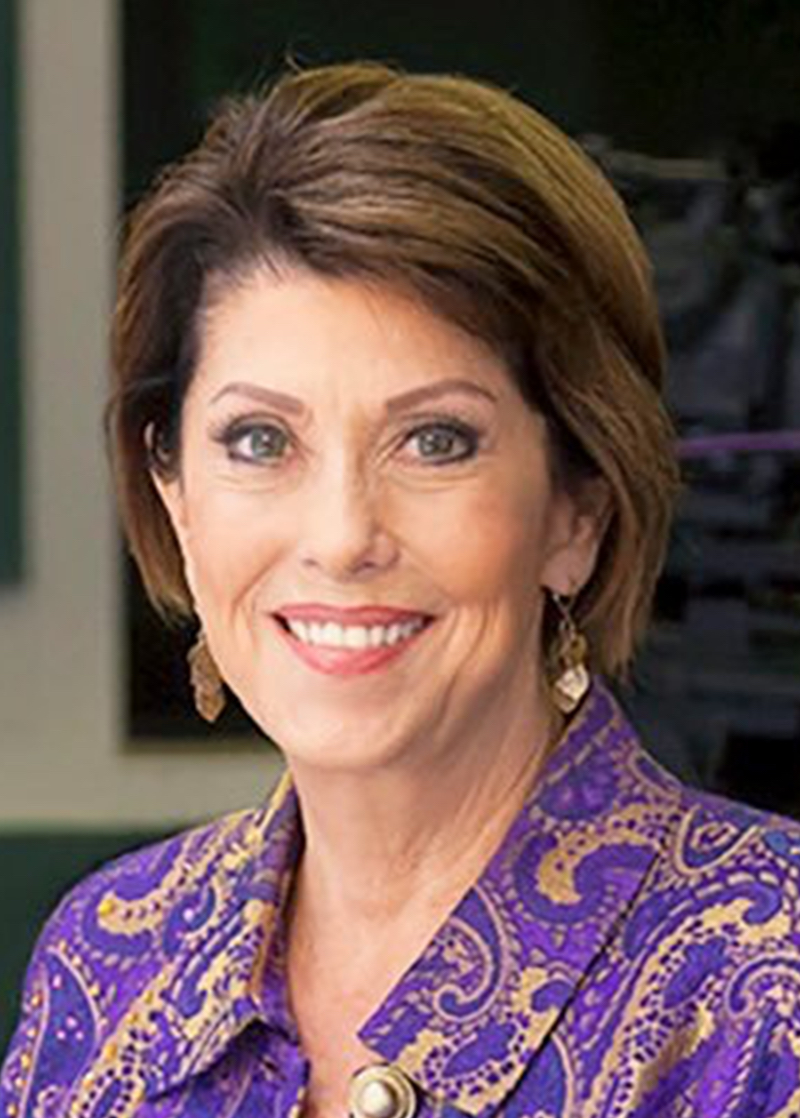 Leslie Wilcox
President & CEO, PBS Hawai'i
Leslie Wilcox, a lifelong Islander and longtime print and broadcast journalist, heads Hawai'i's statewide public television system. Before being named President and CEO of PBS Hawai'i in 2007, Wilcox was a top Hawai'i news anchor and reporter, and co-founder of successful charity drives at two television stations. She has worked for affiliates of four television networks – CBS, NBC, Fox and PBS, and served as trustee of America's Public Television Stations. She is a former co-anchor of Asia Now, seen in 166 cities.
At PBS Hawai'i, Wilcox helped conceive and oversaw the development of the first-in-the-nation statewide student news network, HIKI NŌ (Hawaiian for "can do"), which launched in 2011. At 90 schools strong – public, private and charter schools, it is raising a new generation of storytellers in digital media.
Alongside PBS Hawai'i's Board of Directors and staff and the people of Hawai'i, Wilcox completed a $30 million capital campaign and created a new multimedia home for this nonprofit organization in 2016. The facility was built on time and on budget.
Under Wilcox's leadership, the legacy public broadcaster has evolved into a multimedia force, devoted to authenticity and accuracy and to sharing more stories of the Pacific and Asia.
Recognition includes: 2016 Association of Fundraising Professionals/Aloha Chapter Leadership Award; 2014 Hawai'i Institute for Public Affairs Leadership Award; 2013 International Women's Forum "Women Who Make a Difference"; 2012 Pacific Business News "Hawai'i Business Woman of the Year, Nonprofit Sector"; 2012 National Public Television "EDGE" Award for Innovation; and 2011 Hawai'i Community Foundation Ho'okele Leadership Award.