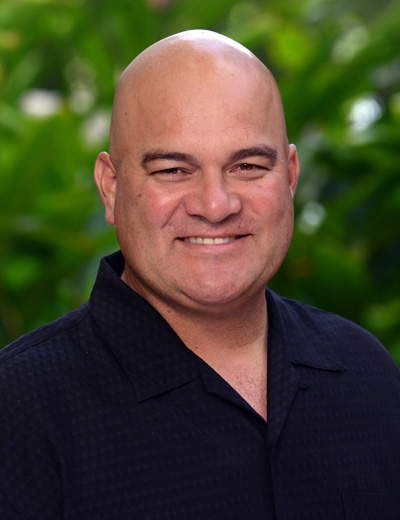 Micah Kāne
President and CEO
Hawaiʻi Community Foundation
Micah A. Kāne is the CEO and President of the Hawai'i Community Foundation (HCF) — the state's largest and oldest Foundation that works with individuals, families, foundations, government agencies and organizations to transform lives and improve our communities.
Prior to taking on the role in July of 2017 as the third CEO & President in HCF's 100‐year history, he served as its President and Chief Operating Officer. He was responsible for leading the executive team and day‐to‐day operations. He also served as an HCF Board of Governor for eight years before joining HCF.
His previous work experience includes serving as Chief Operating Officer of Pacific Links International responsible for operations and acquisitions of all residential and resort development in Hawai'i. He was also the Chairman of the Hawaiian Homes Commission and the Department of Hawaiian Home Lands, a 200,000‐acre native Hawaiian land trust. Kāne also served as the Government Affairs Liaison for the Building Industry Association of Hawai'i.
He is raised in Hawai'i and is a graduate of the Kamehameha Schools, Menlo College, and received his MBA from the Shidler College of Business at the University of Hawai'i at Mānoa. Over the years, Kāne has been recognized with various awards, including the Koa Anvil, Award of Excellence, the Salvation Army Partners in the Community Service Award, the Hawaiian Leader of the Year Award from the Ko'olaupoko Hawaiian Civic Club, Ho'oulu Leadership Award for Government, Menlo College Hall of Fame Football Inductee, Environmental Council Award, Spirit of the Year Award from the Aloha United Way and the Housing Advocate of the Year Award from the Building Industry Association of Hawai'i.
He currently serves as a Trustee for the Kamehameha Schools with oversight of an $11.3 billion asset portfolio and is a corporate Board of Director with the Hawaiian Electric Company.