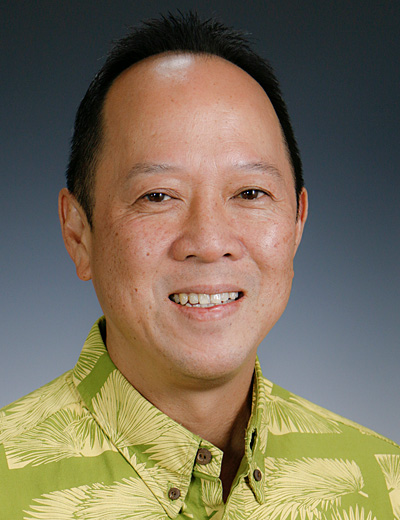 Jack Wong
Chief Executive Officer
Kamehameha Schools
Livingston "Jack" Wong was named the chief executive officer of Kamehameha Schools in September, 2014.
Guided by the vision of its Trustees, and under Jack's leadership, Kamehameha Schools embarked in 2015 on a bold, exciting voyage that envisions, in one generation, a thriving Lāhui in which all Hawaiian learners achieve post-secondary educational success, enabling good life and career choices. Grounded in Christian and Hawaiian values, learners will be leaders who contribute to their communities both locally and globally.
Wong joined Kamehameha Schools in 1997, first serving as senior counsel from 1997–2000, then as director of the Endowment Legal Division from 2000–2013.
 For the past 21 years he has worked to protect and defend the will and legacy of Princess Bernice Pauahi Bishop.
Prior to joining Kamehameha Schools, Wong represented international, national and local businesses, financial institutions and landowners, in the areas of real estate, finance, and business associations. He practiced business law at the Honolulu firm of Bendet, Fidell, Sakai and Lee and served as an adjunct professor of business law at Hawai'i Pacific University.
Wong earned a bachelor's degree in economics from UCLA and went on to earn a law degree from the UCLA School of Law. He is a graduate of Punahou School. Wong is licensed to practice law in Hawai'i and California. He is the past chair of the Real Property and Financial Services Section of the Hawai'i State Bar Association and is currently the vice-chair of the Hawai'i Council on Economic Education.