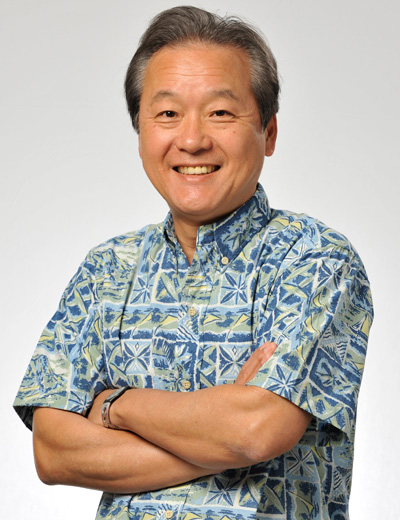 Yasuo Tanabe
Special Representative for External Relations
Hitachi, Ltd.
Yasuo Tanabe is the Special Representative for External Relations at Hitachi, Ltd. He previously worked as Hitachi's Senior Vice President and Executive Officer, and Corporate Officer for the International Strategy Division. Tanabe's background includes more than two decades of experience serving as the Deputy Director — General for the Economic Affairs Bureau of the Ministry of Foreign Affairs and as Director for several divisions within the Japanese Ministry of Economy, Trade and Industry (formerly known as the Ministry of International Trade and Industry).
He received a bachelor's degree from the University of Tokyo and a master's degree in International Relations from Stanford University.
Hitachi is currently working with its subsidiary Ansaldo on the Honolulu Transit project, as well as with Maui Electric on its Smart Grid, in an effort to stabilize the island's power grid by more efficiently utilizing renewable energy sources. Hitachi is committed to social development within the State of Hawaiʻi.