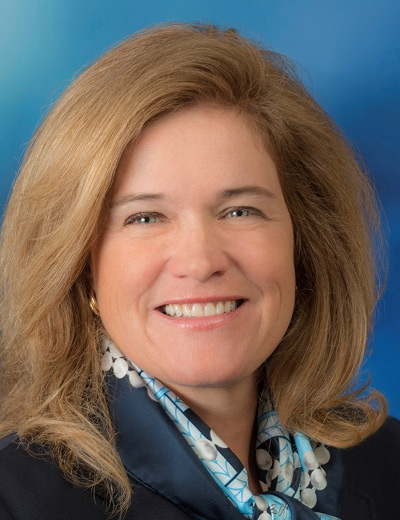 Jenny Johnson
President and COO
Franklin Templeton Investment
Jenny Johnson is president and chief operating officer of Franklin Resources, Inc. Johnson oversees the majority of investment management and all related investment management support services. She is also responsible for Franklin Templeton's global retail and institutional distribution efforts, including product development. In addition, Johnson oversees client service, fund administration, global technology, and the company's high net worth business, Fiduciary Trust Company International. She is also a member of Franklin Resources' executive committee, a small group of the company's top leaders responsible for shaping the firm's overall strategy.
Previously, Johnson held the role of co-president, and prior to that she was the company's chief operating officer. She is an officer of Franklin Resources, Inc. and serves as a director of Fiduciary Trust Company International and several other subsidiaries of Franklin Resources, Inc. She joined the company in 1988.
Johnson is also a principal investor of Hū Honua Bioenergy. Located in Pepe'ekeo on Hawai'i Island, Hū Honua Bioenergy is one of the keys to Hawai'i's energy independence. Once operational, Hū Honua will produce up to 30-megawatts (MW) of firm, renewable power fueled by homegrown biomass. Hū Honua is envisioned to help Hawai'i meet its bold clean energy vision, while creating a new forestry industry, providing jobs to local families, and ensuring a secure, sustainable energy future for Hawai'i Island.
In 2014, Ms. Johnson was one of 10 executives named to Money Management Executive's inaugural list of Top Women in Asset Management and was chosen by her peers as one of Ignites.com's Most Influential Women in Fund Management. Johnson received the 2012 Robert L. Gould Award presented by global investment management association NICSA, recognizing outstanding achievement in helping the mutual fund industry better serve investors through customer service, thought leadership and technology. In 2010 and 2011, she was recognized by the San Francisco Business Times as one of the Most Influential Women in Bay Area business.
Johnson earned her B.A. in economics from the University of California at Davis. She is a trustee at Crystal Springs Uplands School and a board member of the Lucile Packard Children's Hospital.