2019 Conference Speakers & Participants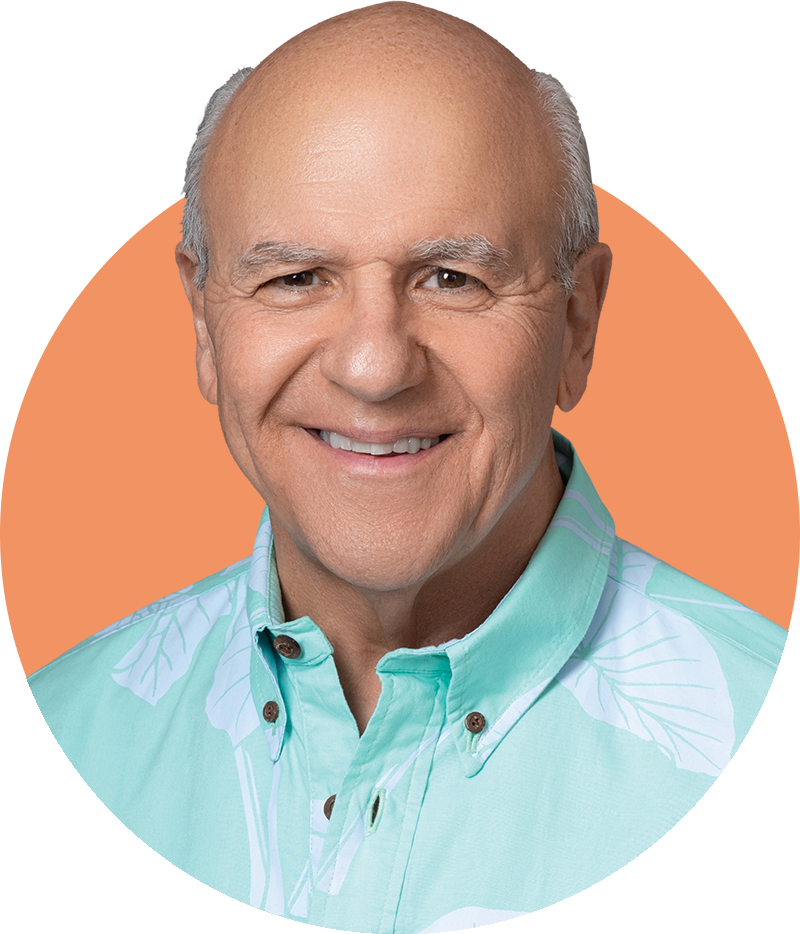 Rick Blangiardi
General Manager of Hawaii News Now
Rick Blangiardi is the General Manager of Hawai'i's largest multimedia company, Hawaii News Now, KGMB (CBS), KHNL (NBC) and K5 (IND). Prior to his career in broadcast, Blangiardi spent seven years as a college football coach, five of those at the University of Hawai'i. Blangiardi began his broadcast career at KGMB and went on to become a nationally recognized leader in the television industry, working in senior level positions in New York City, Seattle, San Francisco and Los Angeles. Prior to returning to Hawai'i in 2002, Blangiardi was the President of Telemundo Holdings, Inc., the nation's: second-largest Hispanic television network. He has won numerous industry awards, including the AAF Silver Medal Award for Excellence and was inducted into the prestigious Silver Circle Society of Honor by the National Academy of Television Arts & Sciences, Northern California Chapter in 2017. He serves on the board of several local nonprofits and is a past president of Na Koa, the UH football booster club, and served on the executive committee for Koa Anuenue. He was inducted into the University of Hawai'i Sports Circle of Honor in 2018.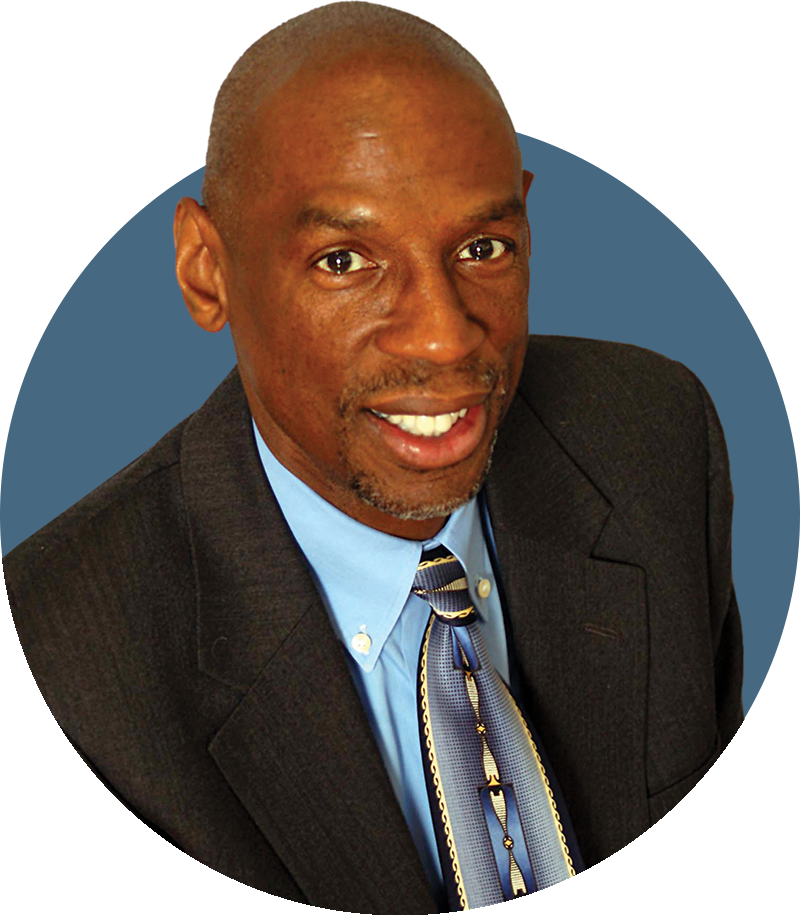 Geoffrey Canada
Education Reform Advocate
In his 20-plus years with Harlem Children's Zone, Inc., Geoffrey Canada has become nationally recognized for his pioneering work helping children and families in Harlem, as well as a passionate advocate for education reform. Canada founded the Harlem Children's Zone (HCZ), which The New York Times has called "one of the most ambitious social experiments of our time." It targets a specific geographic area in Central Harlem with a comprehensive range of services that combine educational, social and medical needs. Canada retired in 2014, but ensured his involvement as a passionate advocate for education and poverty issues would not cease.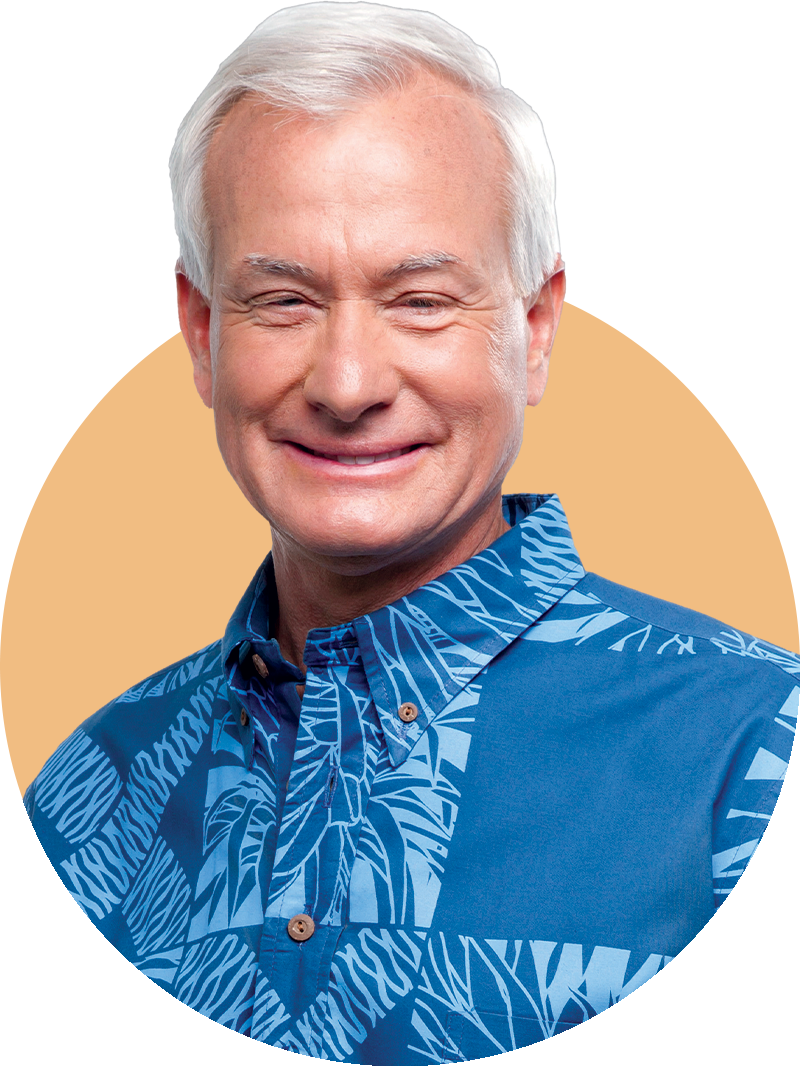 Kirk Caldwell
Mayor of City & County of Honolulu
Kirk Caldwell was elected the 14th Mayor of the City and County of Honolulu and assumed office on January 2, 2013. He was re-elected in November of 2016 for a second term that began in January 2017. Throughout his time in office, Caldwell has prioritized investing in Honolulu's core infrastructure, with a focus on roads, sewers, bus and rail transportation, parks and homelessness. He previously served as Managing Director and Acting Mayor of the City and County of Honolulu and as majority leader in the Hawai'i State House of Representatives. Prior to entering public office, he was managing partner at the law firm of Ashford and Wriston.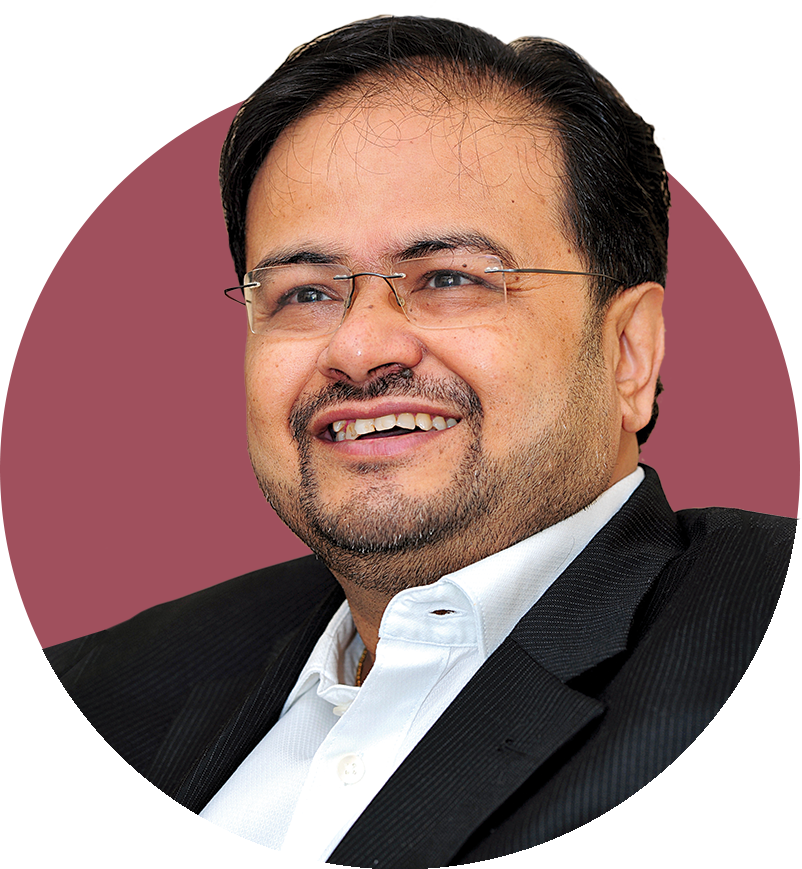 Debashis Chatterjee
Director, Indian Institute of Management
Debashis Chatterjee is a professor, prolific author, institution builder and a pioneer in globalising Indian thought. He is currently Director of the prestigious Indian Institute of Management (IIM), an Indian Government Management School in Kozhikode, Kerala, India. He is credited with transforming IIM Kozhikode from an obscure regional school to an institution of national impact and global recognition.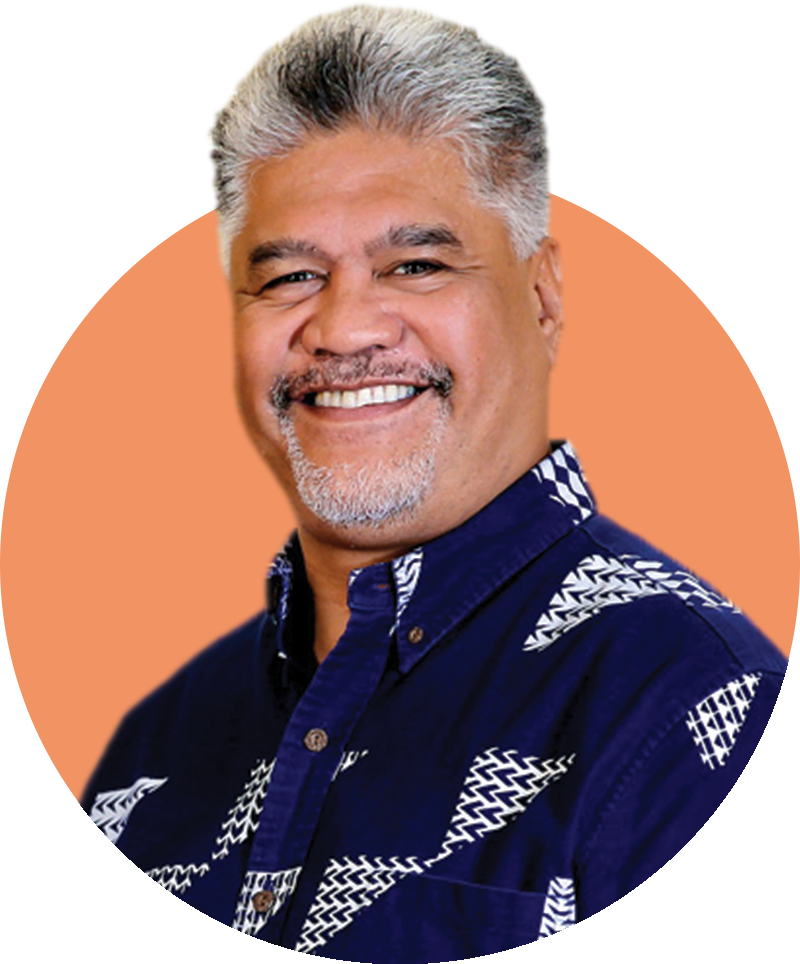 Kamana'opono Crabbe
Former CEO of Office of Hawaiian Affairs &
hawaiian cultural practitioner
Dr. Kamanaʻopono Crabbe was the CEO (Ka Pouhana) from January 2012 until June 2019, at the Office of Hawaiian Affairs (OHA), a semi-autonomous state agency whose primary charge is to empower Hawaiians and strengthen Hawaiʻi. His leadership priorities included restoring OHA's integrity in the Native Hawaiian community. He remains focused on nurturing a sense of leadership commitment to Hawaiʻi by uplifting the "mana" and "mauli ola" of the Hawaiian community, while collaborating with decision-makers across sectors. This vision is captured in his newest book, Mana Lāhui Kānaka.
Crabbe serves the community as a hoʻoponopono practitioner (trained by Abbie Napeahi and Howard Peʻa), chanter (trained by Kumu Hōkūlani Holt), and 'aha 'awa ceremony and protocol expert. Before joining OHA, he was the Director of Psychology Training at the Waiʻanae Coast Comprehensive Health Center, Hawai'i's largest FQHC. He earned his doctorate in clinical psychology from the University of Hawaiʻi at Mānoa and remains a licensed clinical psychologist helping countless families, youth and communities. He sits on several high-level policy and governing boards around the world and locally.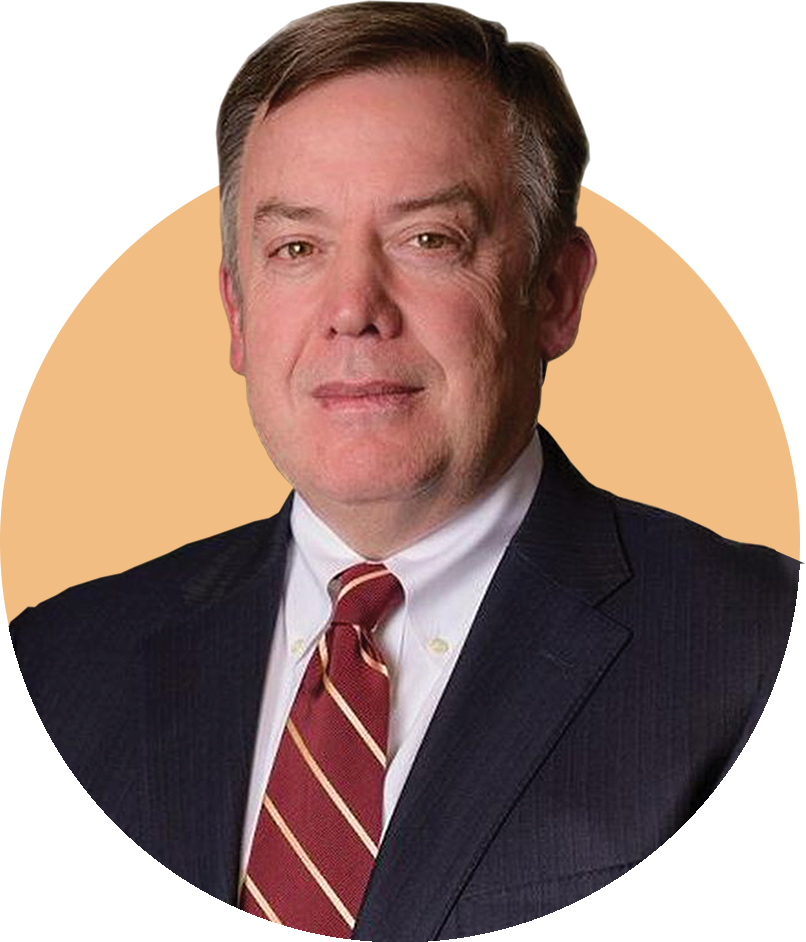 Michael Crow
President, Arizona State University
Michael M. Crow is an educator, knowledge enterprise architect, science and technology policy scholar and higher education leader. He became the 16th president of Arizona State University (ASU) in July 2002, and has spearheaded ASU's rapid and groundbreaking transformative evolution into one of America's best public metropolitan research universities. As a model of a new American university, ASU simultaneously demonstrates comprehensive excellence, inclusivity representative of the ethnic and socioeconomic diversity of the United States, and consequential societal impact.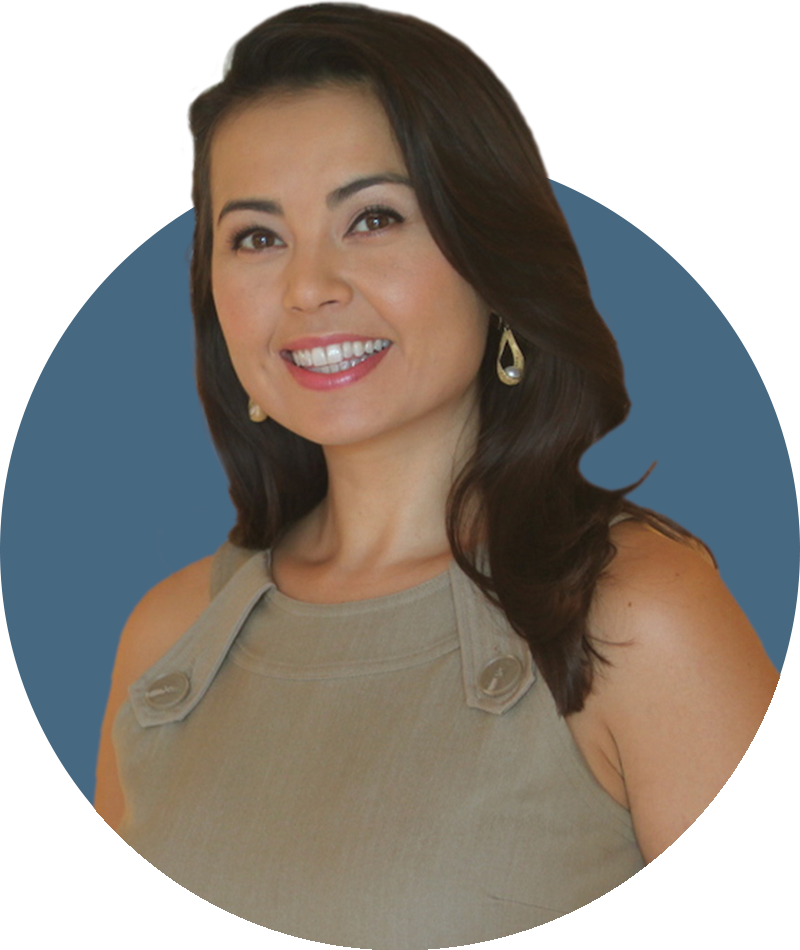 Yunji de Nies
Broadcast Journalist at PBS Hawaiʻi
Yunji de Nies hosts Insights on PBS Hawai'i and anchors daily news videos for the Honolulu Star-Advertiser Digital Billboard Network. For five years, Yunji anchored the evening news on KITV and before that worked as a White House and National Correspondent for ABC News, based in Washington D.C. and Atlanta. She is a Pacific Century Fellow and Honolulu Theatre for Youth board member.
Yunji graduated with honors with a degree in political science from Yale University and a Master's Degree in journalism from UC Berkeley. She grew up on the Kona side of Hawai'i Island.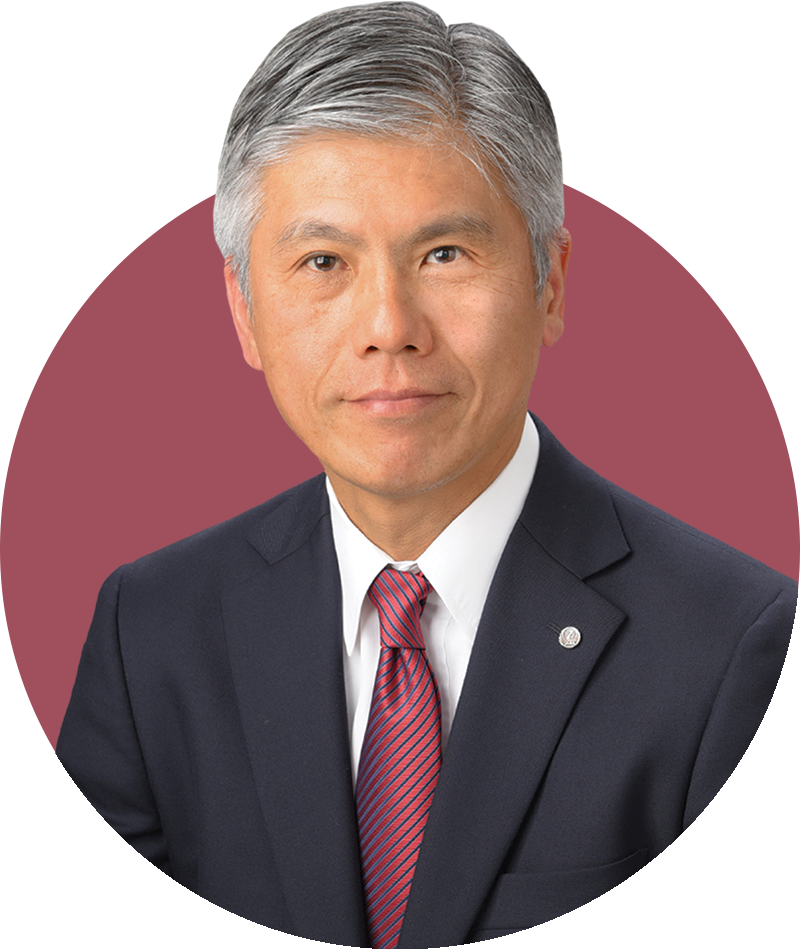 Tadashi Fujita
Representative Director, Executive Vice President for Japan Airlines
Tadashi Fujita is the Representative Director and Executive Vice President for Japan Airlines. He joined the international airline in 1981 as a Passenger Reservations Agent in Okinawa, and quickly rose up the ranks. His career at the airline has been concentrated primarily in the area of passenger sales, including representative roles in Paris, Osaka and Tokyo.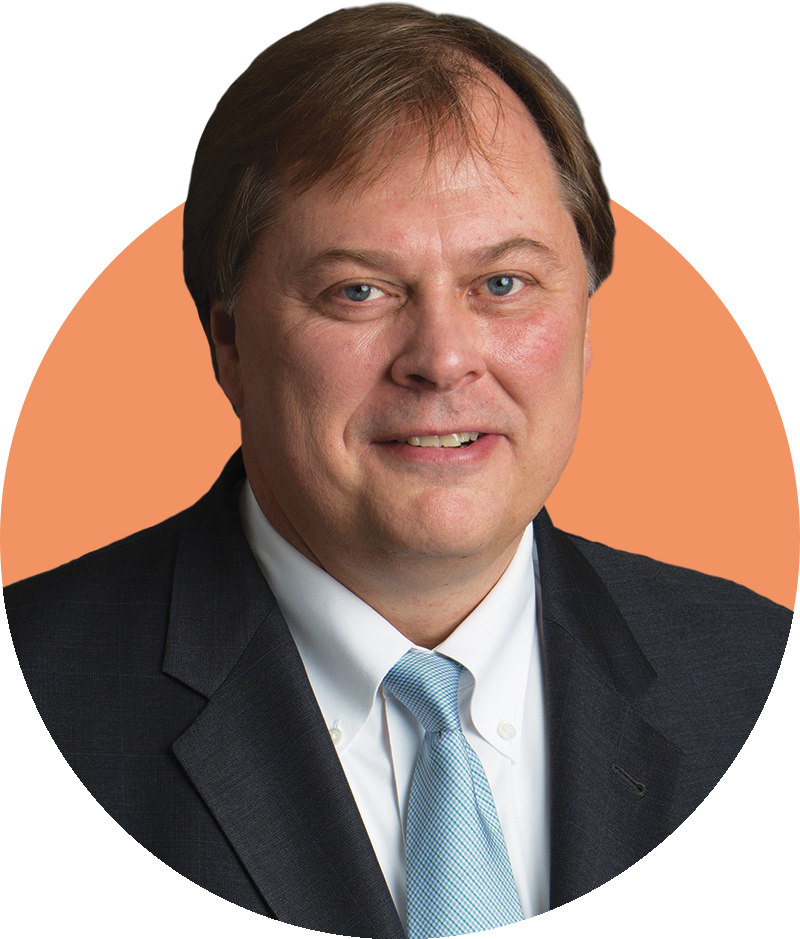 William "Bill" Hansen
President and CEO Of Strada Education Network
As Strada Education Network President and CEO, William D. "Bill" Hansen oversees a national social impact organization dedicated to helping all students build more purposeful pathways to and from postsecondary education and into rewarding careers, a mission he calls "Completion with a Purpose." The affiliate organizations that Hansen has assembled under Strada's network include Roadtrip Nation, Emsi, InsideTrack, the Council for Adult and Experiential Learning (CAEL), the DXtera Institute, Education at Work and College Confidential. Prior to assuming his current role in July 2013, he worked for 15 years in the public sector and 20 years in the education business and nonprofit sectors. He served as U.S. Deputy Secretary of Education from 2001-2003, acting as the department's chief operating officer. Previously at the Education Department, he had served as Assistant Secretary for management and budget, chief financial officer and in other key leadership positions.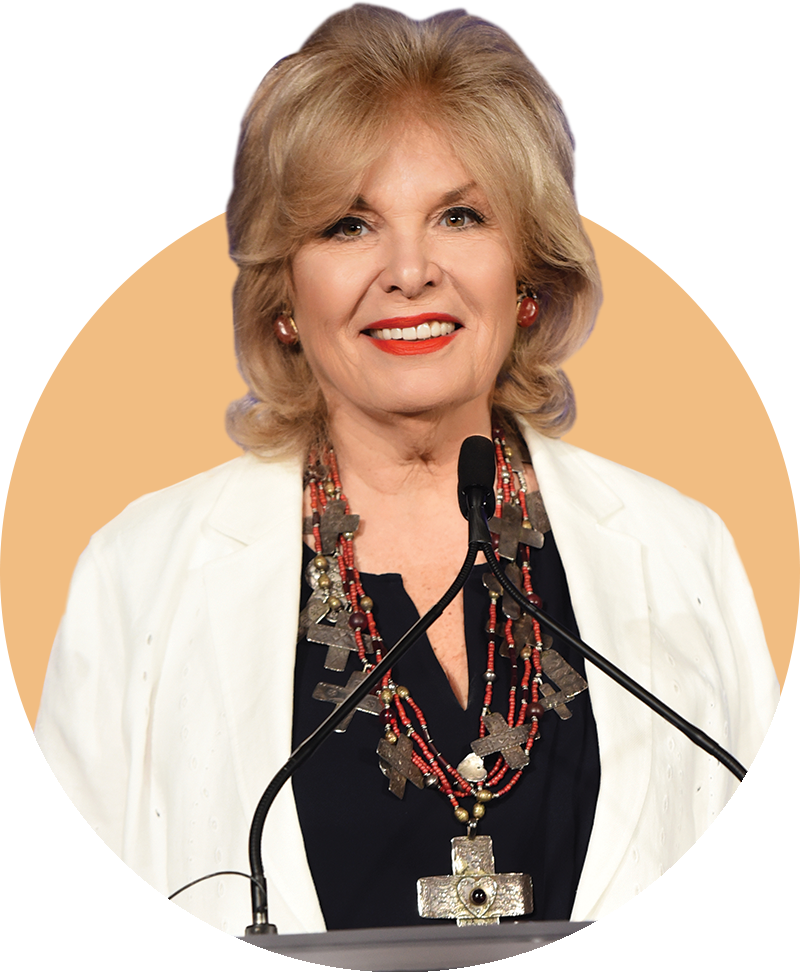 Patricia de Stacy Harrison
President and Chief Executive Officer, Corporation for Public Broadcasting
As president and chief executive officer of the Corporation for Public Broadcasting (CPB), Patricia de Stacy Harrison heads up the leading funder of public radio and public television programming in the United States. Under her leadership, Harrison has strengthened public service media through the strategic focus of CPB in three important areas – digital, diversity and dialogue. To strengthen CPB's commitment, she established the first Diversity and Innovation Fund for public media.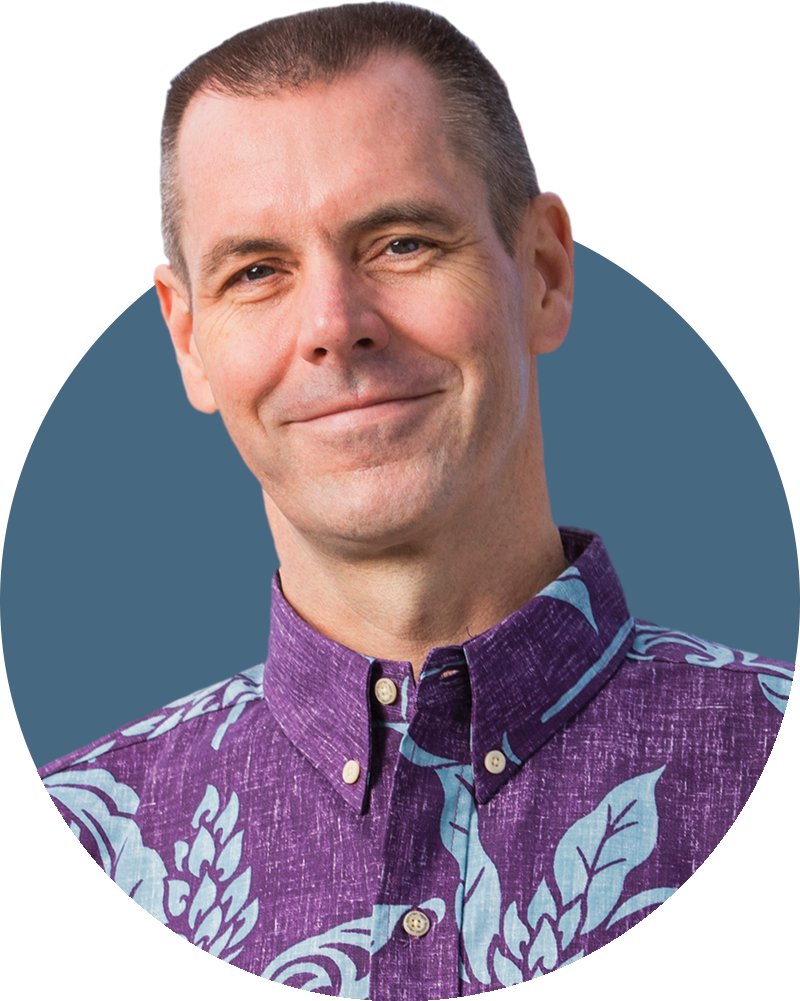 Peter Ingram
President and CEO of Hawaiian Airlines
Peter Ingram is the President and CEO for both Hawaiian Airlines, Inc., and its parent company, Hawaiian Holdings, Inc. Ingram joined Hawaiian as Chief Financial Officer in November 2005, and served as Executive Vice President and Chief Commercial Officer from November 2011 through February 2018. During his tenure at the company, Hawaiian Airlines has been one of the most financially successful U.S. carriers. Prior to joining Hawaiian Airlines, Ingram spent 11 years with AMR Corporation, parent company of American Airlines and American Eagle Airlines. From 2002 to 2005, he served as Vice President of Finance and Chief Financial Officer for American Eagle Airlines, after eight years in finance-related management positions for American Airlines.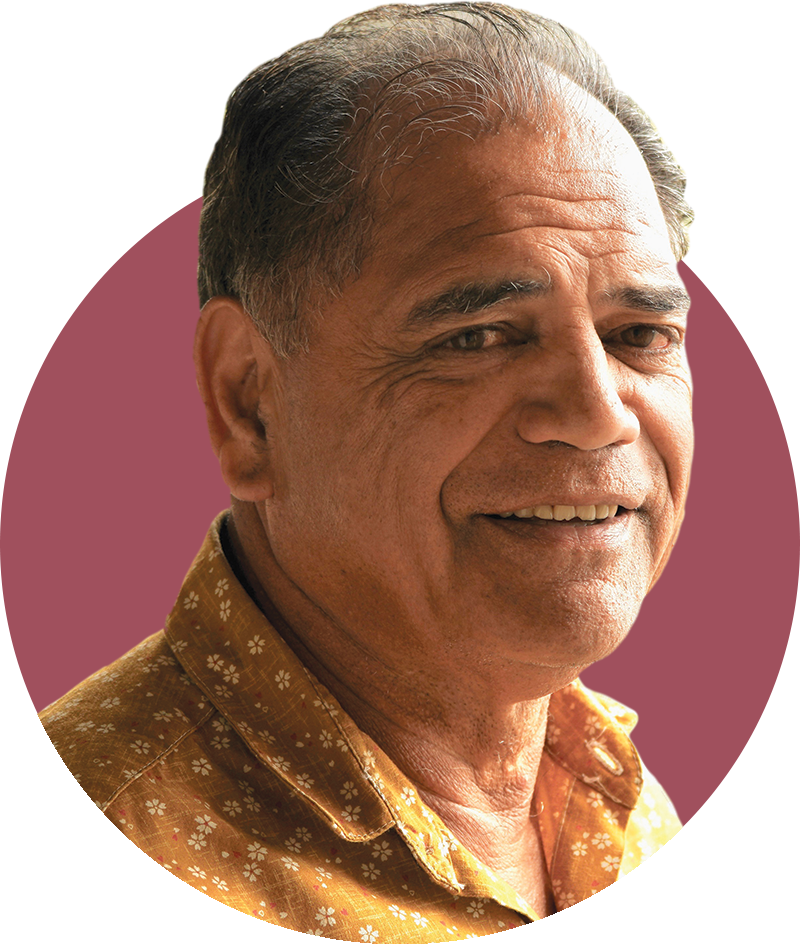 Corbett A. K. Kalama
Executive VP Hawai'i Office of The Harry and Jeanette Weinberg Foundation
Corbett Kalama has served as the executive vice president of the Weinberg Foundation's Hawai'i office since December of 2018. He previously was the Foundation's vice president of real estate investments and community affairs. Kalama is responsible for management of all Hawai'i operations, including the annual distribution of $12 million in grants. He also helps oversee the Foundation's real estate portfolio, which includes the management of more than 250 properties in Hawai'i.
Kalama joined the Weinberg Foundation after 32 years of service with First Hawaiian Bank, where he led the Wealth Management Group. He also served as the regional manager for 30 of First Hawaiian Bank's O'ahu branches, as well as supervisor of the organization's personal banking and small business banking segment serving nearly 80,000 customers. Kalama is actively involved with numerous boards and community organizations, serving as a trustee of Kamehameha Schools; director of Harold K.L. Castle Foundation, as well as the First Hawaiian Bank Foundation; and president of the Friends of Hawai'i Charities.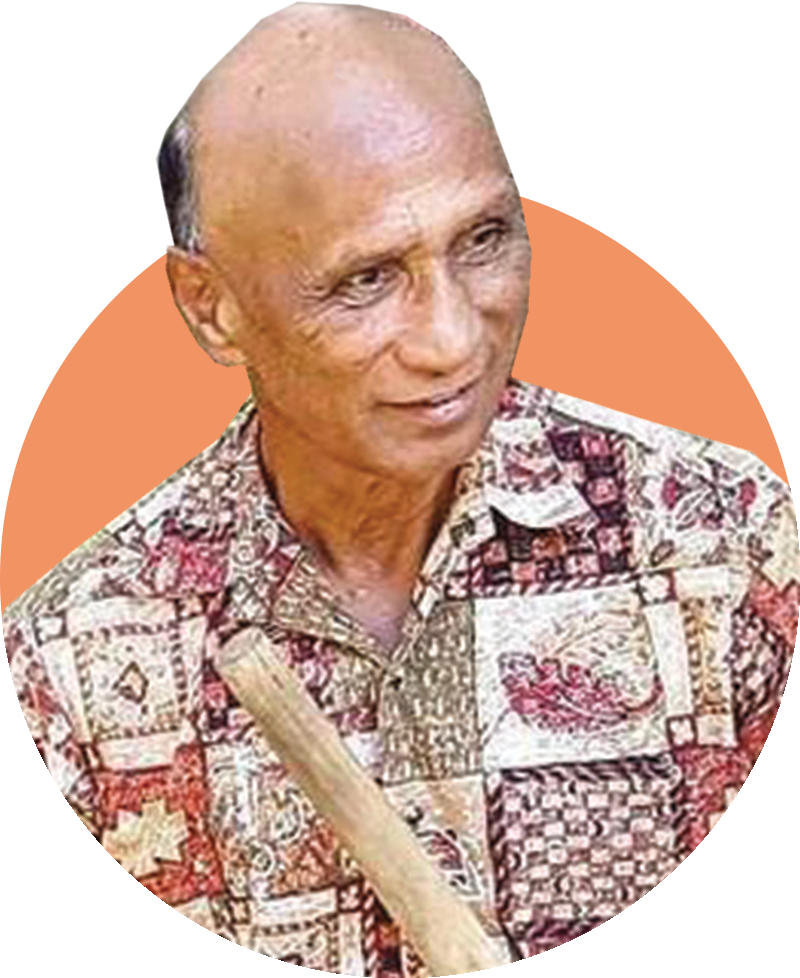 Earl Kawa'a
Hawaiian Cultural Practitioner

Earl Kawa'a is one of five children raised on a taro farm in Halawa Valley, Moloka'i. With a Master's in Social Work, he has worked at Queen Lili'uokalani Children's Center, the Department of Human Services, Waimanalo Health Cernter, and as a Hawaiian Resource Specialist at Kamehameha Schools. Kawa'a, who is called "Uncle Earl" or kumu by many of his more than 5,000 students, is one of only 28 living mānaleo or native speakers left in Hawai'i.
For nearly a decade, Kawa'a has carried on the Hawaiian tradition of making handcarved poi boards and stone poi pounders. He grew up on Moloka'i during a time when almost every family he knew had a poi board and pounder. In 2006, a co-worker asked him to go back to Moloka'i to teach poi pounding. He was traumatized by what he called the end of Hawaiian cultural practice, as all he could find was one board and two stones. It had to be revived.
With a degree is in counseling and social work, he is schooled in both worlds. He is able able to walk on both sides of the line comfortably, but his baseline is culture. Family strengthening and leadership are a focus of his efforts.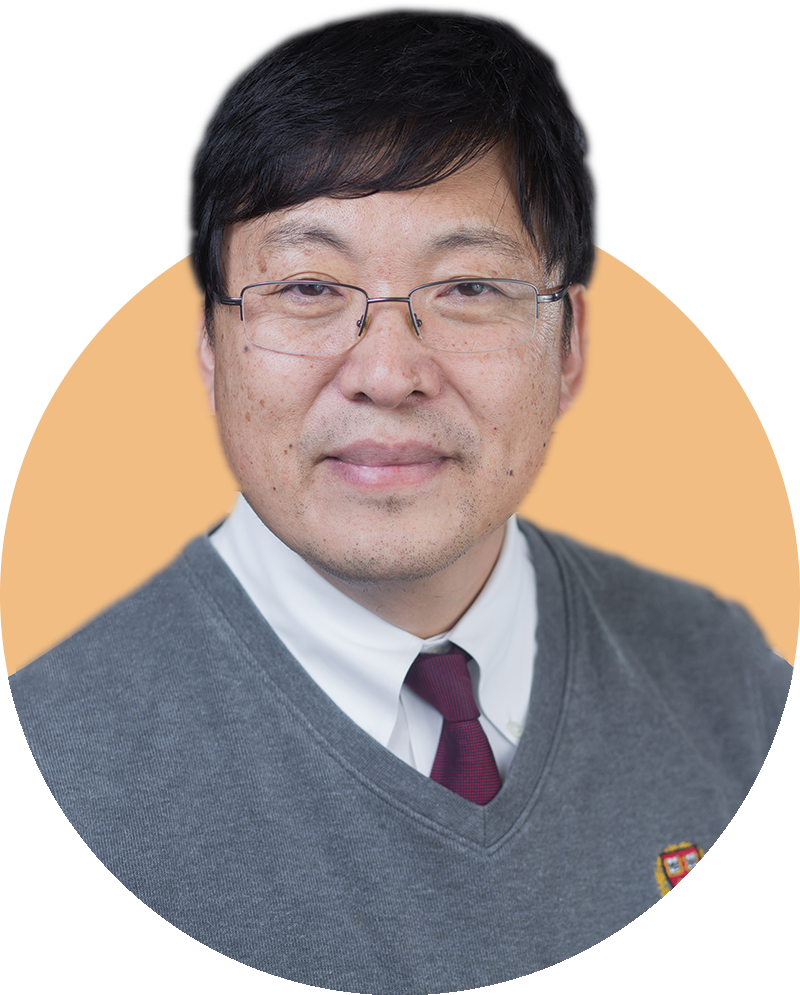 Yutaka Niihara
Chairman and CEO, Emmaus Life Sciences, Inc.
Yutaka Niihara is chairman and CEO of Emmaus Life Sciences, Inc., a biopharmaceutical company dedicated to developing treatments for rare and orphan diseases. Niihara has been involved in patient care and research for sickle cell disease for most of his career. He is the principal inventor of the patented L-glutamine therapy for treatment of sickle cell disease, a groundbreaking treatment that holds much promise for patients. Along with his work at Emmaus, Niihara is principal investigator for LABioMed at Harbor-UCLA Medical Center, and Professor of Medicine at the David Geffen School of Medicine at UCLA.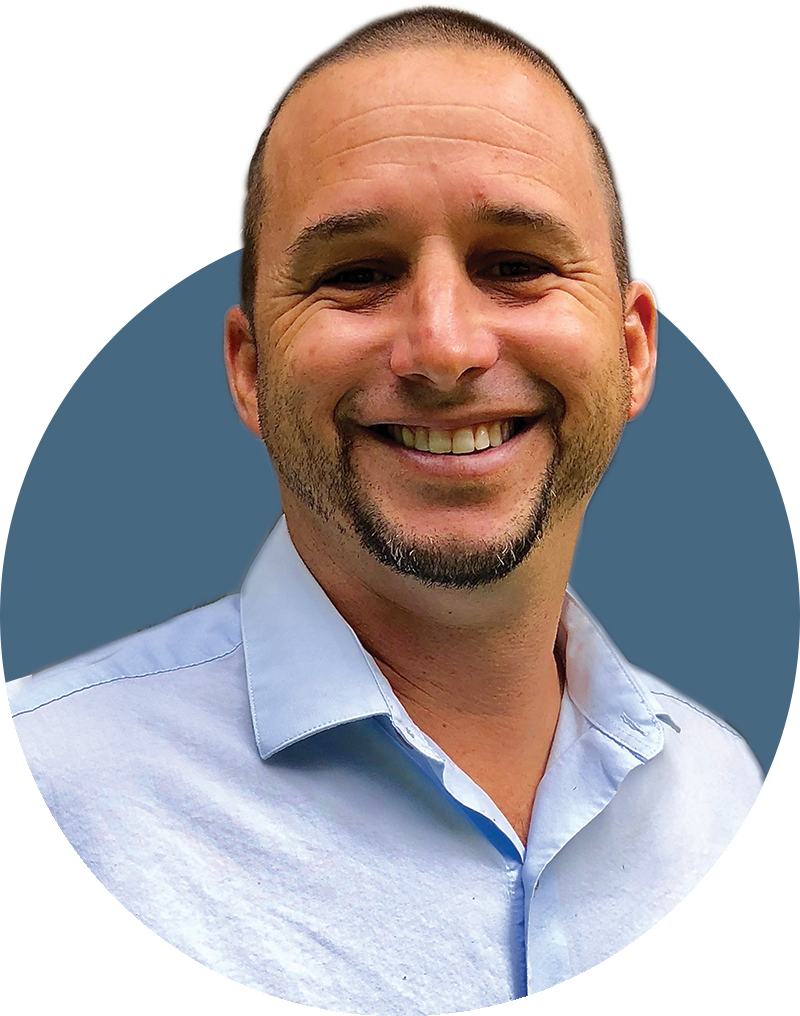 Stephen Schatz
Executive Director, Hawai'i P-20
As Executive Director, Stephen Schatz is responsible for over seeing all Hawai'i P‐20 programs and supporting the Hawai'i P‐20 Council. Hawai'i P‐20's major programs include the W.K. Kellogg Foundation‐funded Hawai'i P‐3 Initiative, which promotes partnerships within the early learning community to strengthen the continuum of early learning experiences for children, and college access initiatives such as GEAR UP, t he College Application and Exploration Season, the MyFutureHawaii college/career portal, and Dual Credit Initiative, all designed to increase student readiness for post‐high school success. He also guides th e inter‐agency team, the Hawai'i Data eXchange Partnership (Hawai'i DXP), responsible for the statewide longitudinal data system to inform policy‐ an d decision‐making for the improvement of educational outcomes in Hawai'i.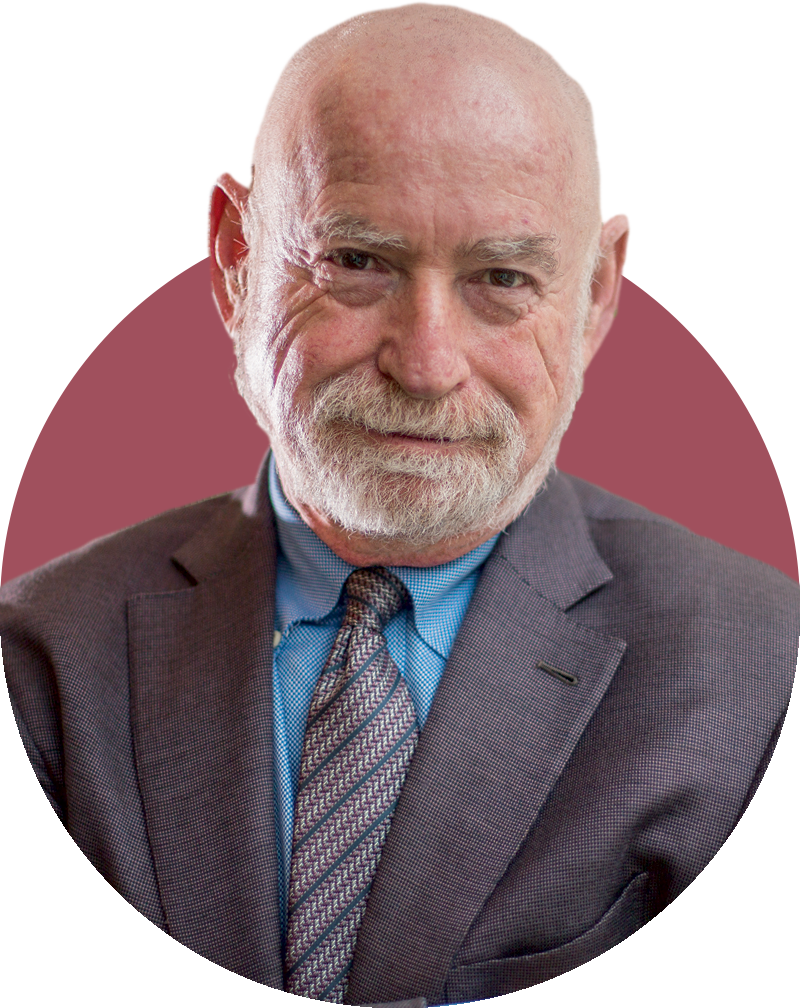 Peter Schwartz
SVP, Strategic Planning and Chief Future Officer of Saleforce
Peter Schwartz is an internationally renowned futurist and business strategist, working with corporations, governments and institutions to create alternative perspectives of the future and develop robust strategies for a changing and uncertain world. As Senior Vice President of Strategic Planning for Salesforce, he manages the organization's ongoing strategic conversation. He leads the Salesforce Futures LAB – a collaboration between strategic thinkers at Salesforce and its customers around provocative ideas on the future of business. Prior to joining Salesforce, he was co-founder and chairman of Global Business Network. He is the author of several books and served as a script consultant on the films, "The Minority Report," "Deep Impact," "Sneakers" and "War Games."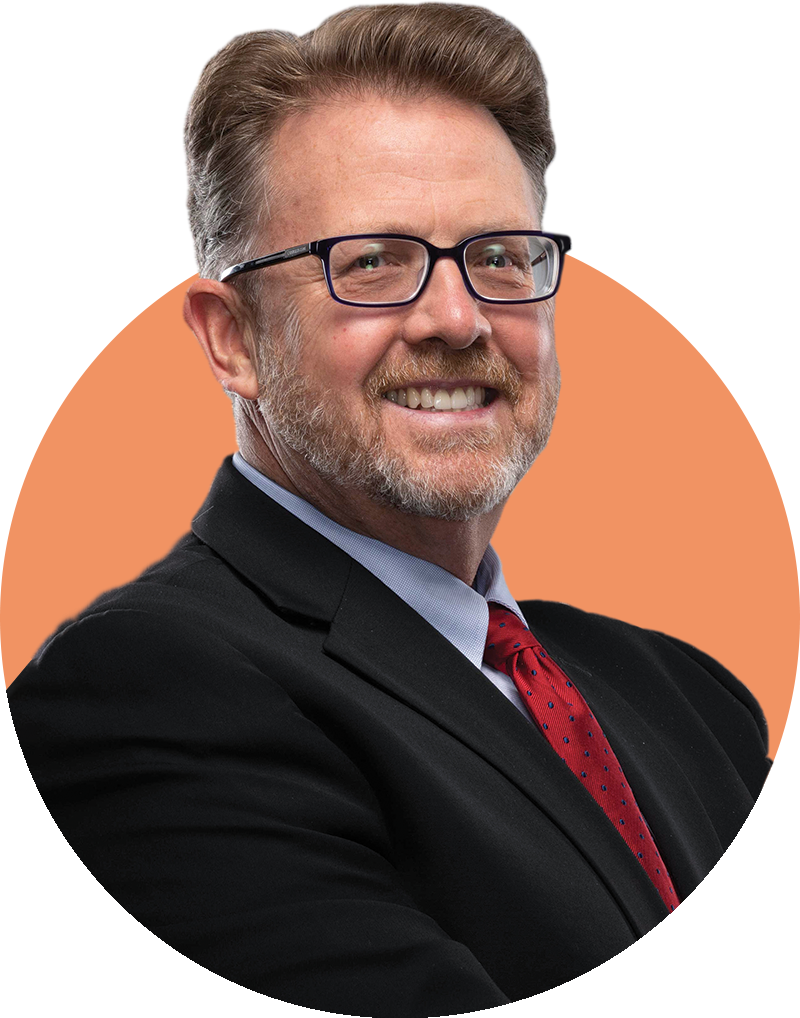 Roland B. Smith
Group Head – Leadership, Strategy & Development, InterGlobe Enterprises
Based in Delhi, India, Roland Smith is the Group Head of Leadership, Strategy & Development for InterGlobe Enterprises, and also serves as Co-Chairman of the Executive Committee. His responsibilities include leadership, development and strategy. Founded by Rahul Bhatia, InterGlobe employs over 24,000 people globally in the areas of commercial aviation (IndiGo Airlines), hospitality, airline management, travel commerce, pilot and aircraft maintenance and engineering training and real estate.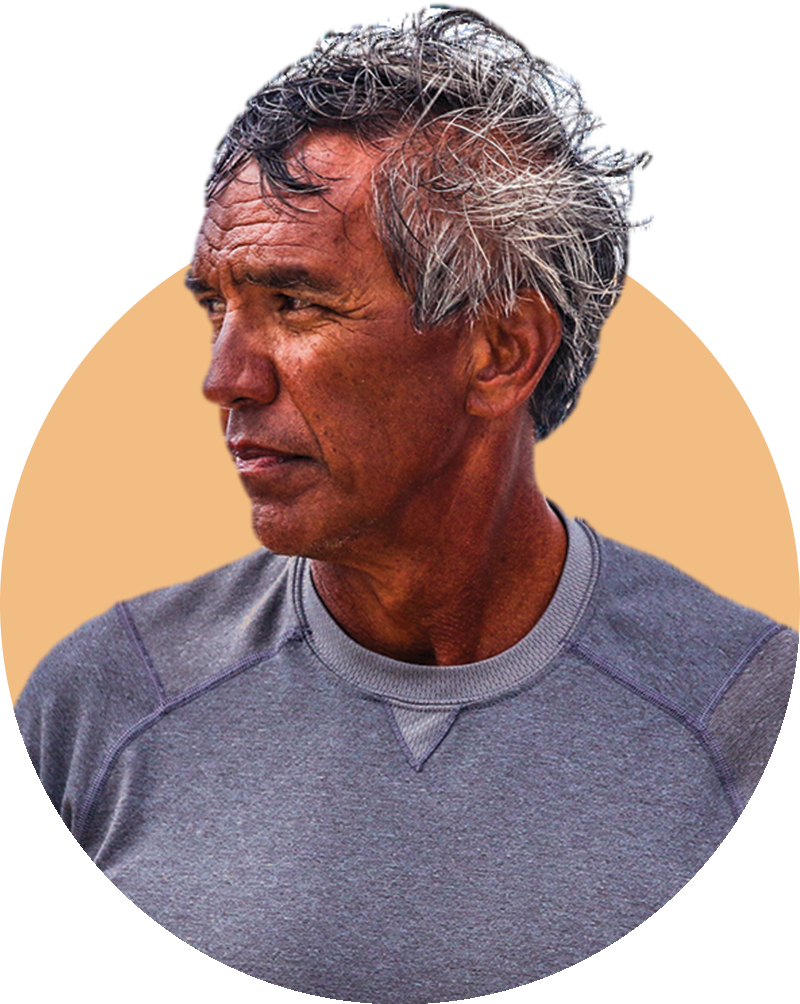 Nainoa Thompson
President of Polynesian Voyaging Society
As an explorer, environmentalist, master navigator, cultural revivalist, educator and storyteller, Nainoa Thompson has led the rediscovery and revival of the ancient Polynesian art of navigation. Through his voyaging, teaching and engagement, he has opened a global, multigenerational dialogue on the importance of sustaining ocean resources and maritime heritage. Thompson has dedicated his life to exploring the ocean, maintaining the health of the planet and ensuring that the ancient marine heritage and culture of Polynesia remain vibrant into the future.
Thompson is the first person in 600 years to practice the ancient Polynesian art of navigation: long-distance open-ocean voyaging on a traditional double-hulled canoe without modern instruments. He recently completed a four-year voyage around the world on Hōkūleʻa. Through these travels, Thompson and his crew engaged with thousands of people, including world leaders to highlight the importance of ocean resources, cultural legacies and protection of these critical places.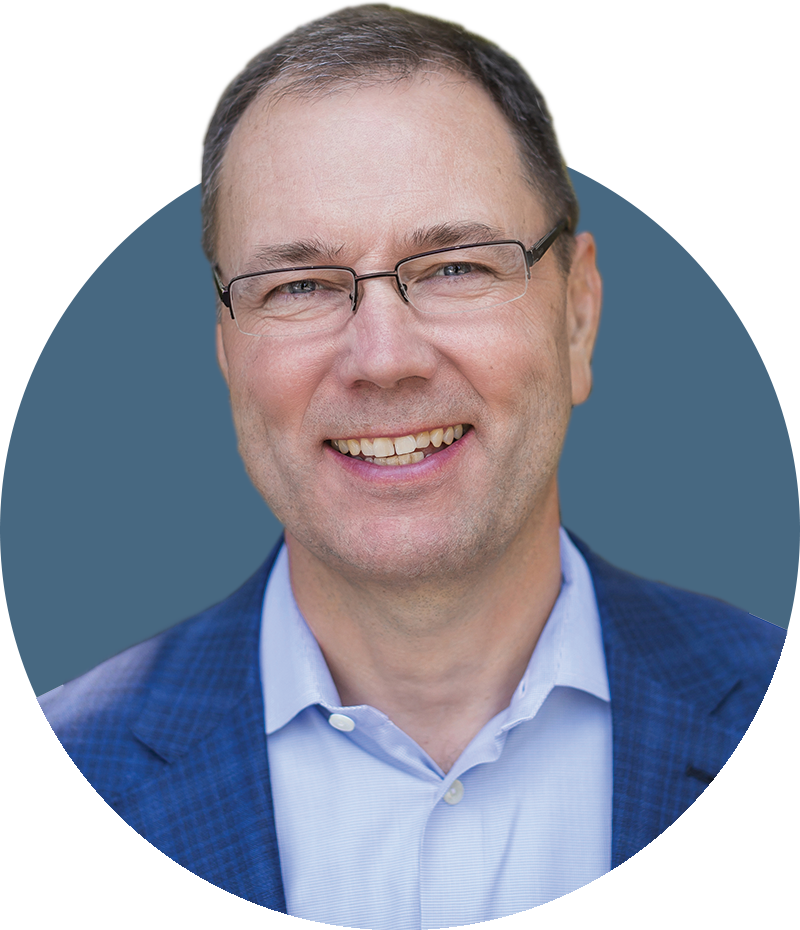 Bradley D. Tilden
Chairman, President and CEO, Alaska Air Group, Inc.
Brad Tilden serves as chairman, president and CEO of Alaska Air Group, the parent company of Alaska Airlines and Horizon Air. He also serves as chairman and chief executive officer of Alaska Airlines and chairman of Horizon Air. The combined airlines have 23,000 employees, 298 aircraft and fly to 115 destinations throughout the United States, Canada, Mexico and Costa Rica, serving more than 44 million people. Alaska Air Group is a Fortune 500 Company and is among the nation's most profitable airlines.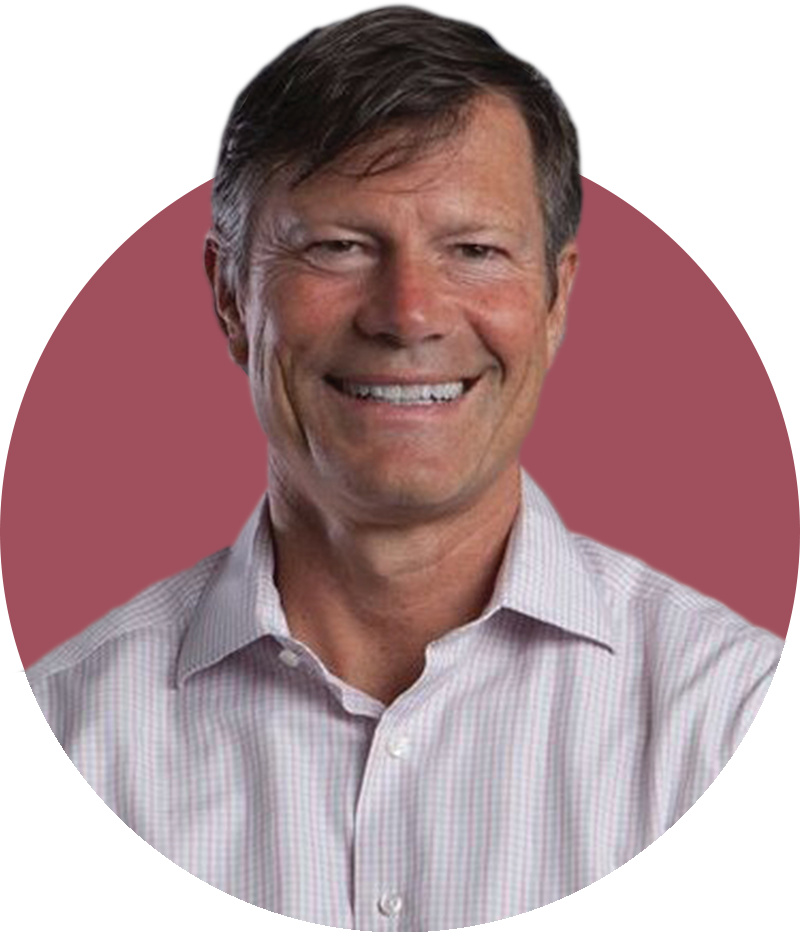 Jeffrey W. Ubben
Founder and CEO, ValueAct Capital
Jeffrey Ubben is the founder and CEO of ValueAct Capital, and is the Co‐Portfolio Manager of the ValueAct Spring Fund. He previously served as the company's Chief Investment Officer. Along with leading ValueAct, Ubben serves as director of The AES Corporation, where he is a member of the Compensation and Financial Audit Committees, and of AppHarvest. He is the former chairman and director of Martha Stewart Living Omnimedia, Inc., and a former director of Catalina Marketing Corp., Gartner Group, Inc., Mentor Corporation, Misys plc, Sara Lee Corp., Twenty‐First Century Fox Inc., Valeant Pharmaceuticals International, Willis Towers Watson plc and several other public and private companies.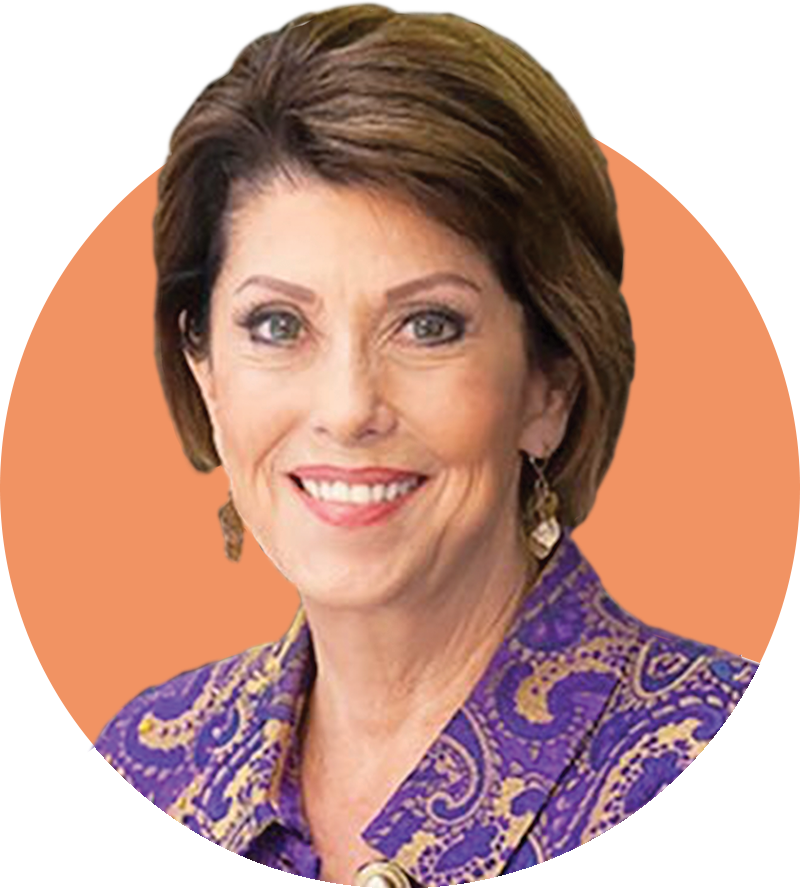 Leslie Wilcox
President & CEO, PBS Hawai'i
Leslie Wilcox, a lifelong Islander and longtime print and broadcast journalist, heads Hawai'i's statewide public television system. Before being named President and CEO of PBS Hawai'i in 2007, Wilcox was a top Hawai'i news anchor and reporter, and co-founder of successful charity drives at two television stations. She has worked for affiliates of four television networks – CBS, NBC, Fox and PBS, and served as trustee of America's Public Television Stations. She is a former co-anchor of Asia Now, seen in 166 cities.
At PBS Hawai'i, Wilcox helped conceive and oversaw the development of the first-in-the-nation statewide student news network, HIKI NŌ (Hawaiian for "can do"), which launched in 2011. At 90 schools strong – public, private and charter schools, it is raising a new generation of storytellers in digital media.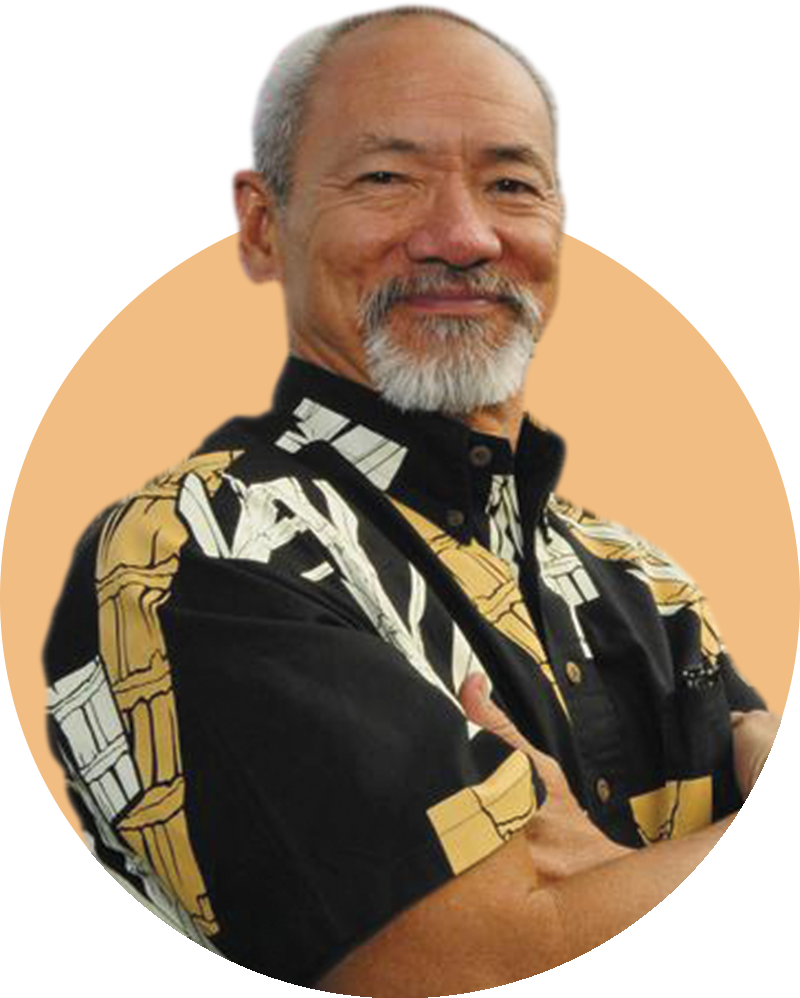 Sig Zane
Hawaiian Cultural Practitioner
Sig Zane and wife, Nalani Kanaka'ole, opened the doors to Sig Zane Designs in 1985. Their mission was to educate and share what they knew about their culture. Today their stories continue with every product and performance. Their son, Kūhaʻo, carries the torch further into the next generation.
"The energy from Hawai'i Island feeds my spirit," Zane says. "The elements of nature shape my character. The archaic chants of our elders guide the traditions and practices. The rhythm of the universe dictates the flow of time. The honoring and respect of the ancestors that stand at the back of me directs the action. I am a steward of their knowledge. My art is a tangible visual form of their story."