2018 Conference Speakers & Participants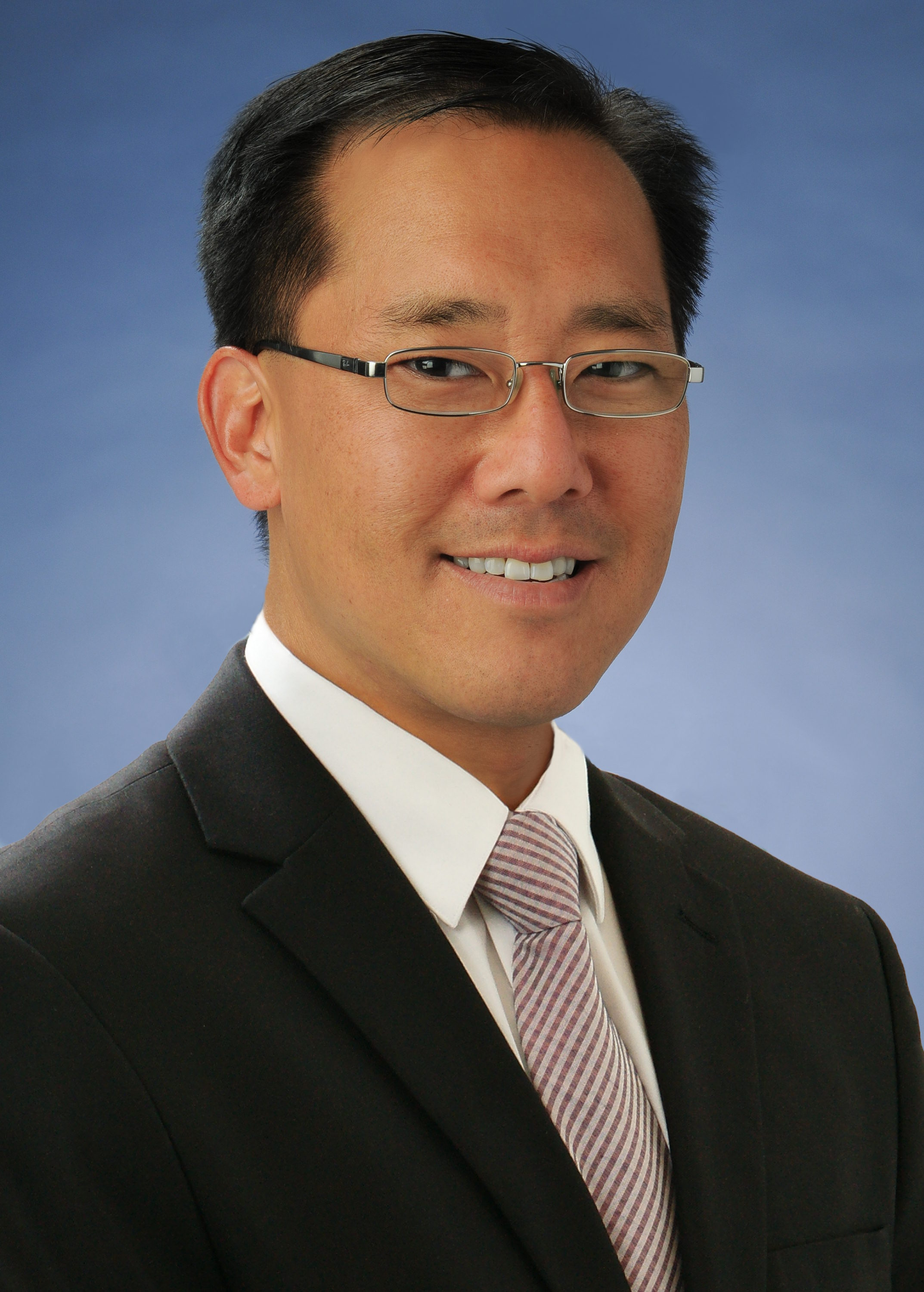 Keith Amemiya
Senior Vice-President of Island Holdings, Inc.
Keith Amemiya is an attorney and the Senior Vice-President of Island Holdings, Inc., the parent company of Island Insurance and four other local subsidiaries. He is the Chairman of the Board for two of the subsidiaries, Atlas Insurance Agency and Pacxa (IT company). He has also served as the Executive Director of the Hawaii High School Athletic Association ("HHSAA") and as the Executive Administrator and Secretary to the Board of Regents at the University of Hawaiʻi.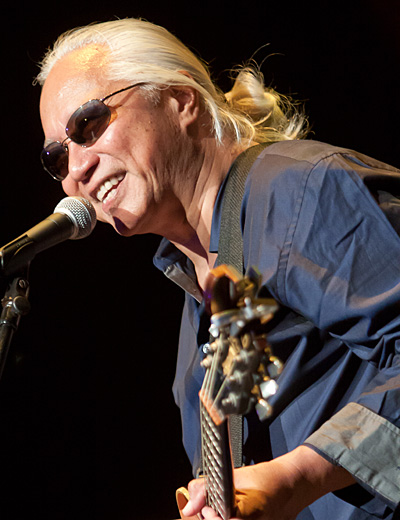 Brother Noland
Musician, singer, author
Brother Noland has deeply influenced contemporary Hawaiian music and is widely considered as the Father of Jawaiian Music. Fluid in both slack key and standard guitar tunings, Brother Noland goes wherever the music carries him.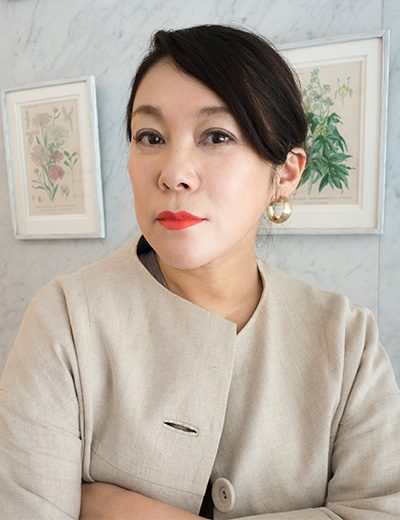 Caoli Cano
Songwriter, Sake Brewer and Founder Over the Rainbow Foundation
Caoli Cano is a songwriter, sake brewer and the Founder and Representative Director of Over the Rainbow Foundation, where she launched "One Song Project," which sends dying people special songs that they want to listen to at the end of their life.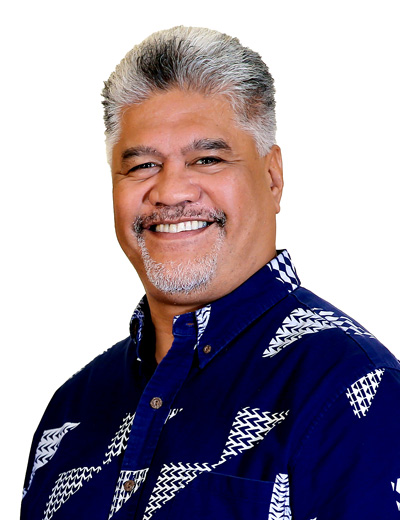 Kamana'opono M. Crabbe
Ka Pouhana/Chief Executive Officer of Office of Hawaiian Affairs
Dr. Kamanaʻopono Crabbe has been the CEO (Ka Pouhana) at the Office of Hawaiian Affairs (OHA) since January 2012, a semi-autonomous state agency whose primary charge is to empower Hawaiians and strengthen Hawaiʻi. His leadership priorities include restoring OHA's integrity in the Native Hawaiian community. He remains focused on nurturing a sense of leadership commitment to Hawaiʻi by uplifting the "mana" and "mauli ola" of the Hawaiian community while collaborating with decision-makers across sectors.
Yunji de Nies
Host of Insights on PBS Hawaiʻi
Yunji de Nies hosts Insights on PBS Hawaiʻi and anchors daily news videos for the Honolulu Star-Advertiser Digital Billboard Network. For five years, she anchored the evening news on KITV and before that worked as a White House and National Correspondent for ABC News, based in Washington D.C. and Atlanta, GA.
Ted Dintersmith
Executive producer of "Most Likely to Succeed"
Ted Dintersmith is one of the nation's leading voices on innovation and education. His four-decade career spans technology, business, public policy, and education philanthropy. He was the executive producer of the acclaimed documentary, "Most Likely to Succeed," as well as the author, along with Tony Wagner, of the book, Most Likely to Succeed: Preparing Our Kids for the Innovation Era. His newly released book, What School Could Be: Insights and Inspiration from Teachers Across America has just gone into its second printing. His background includes a PhD in Engineering from Stanford; running a start-up micro-chip business; two decades in venture capital (ranked as the top-performing U.S. investor for 1995-1999); and representing the U.S. at the United Nations General Assembly in 2012.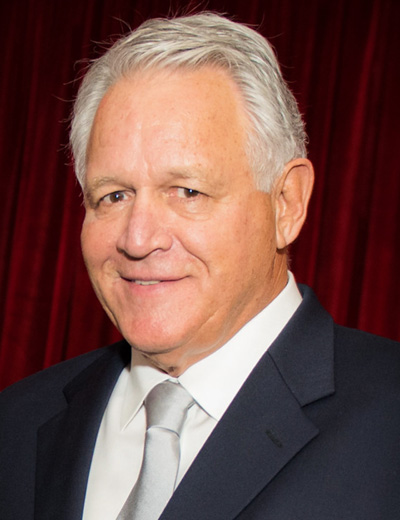 Dave Eadie
Senior Vice President of Entitlement and Development of Kennedy Wilson
Dave Eadie is the Senior Vice President of Entitlement and Development for Kennedy Wilson, a global real estate investment company. For the past 15 years, Eadie has worked closely with the Hawaiian community on the visioning, planning and development of Kennedy Wilson's two projects on Hawaiʻi Island's Kona Coast, Kohanaiki and Kona Village Resort. Early in his career, Eadie worked in the planning departments of some of the fastest growing cities in the United States before transitioning into real estate development, where he has spent over 50 years creating and implementing responsible development plans.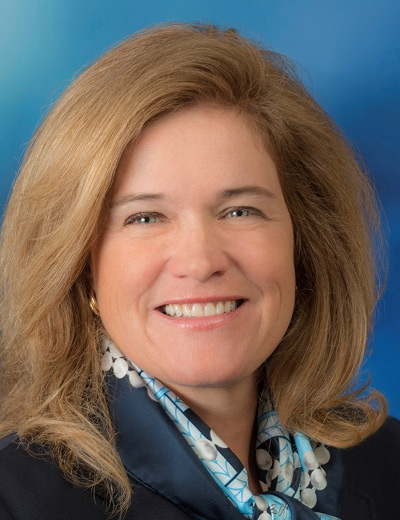 Jenny Johnson
President and COO of Franklin Templeton Investments
Jenny Johnson is president and chief operating officer of Franklin Resources, Inc. Johnson oversees the majority of investment management and all related investment management support services. She is also responsible for Franklin Templeton's global retail and institutional distribution efforts, including product development. In addition, Johnson oversees client service, fund administration, global technology, and the company's high net worth business, Fiduciary Trust Company International. She is also a member of Franklin Resources' executive committee, a small group of the company's top leaders responsible for shaping the firm's overall strategy.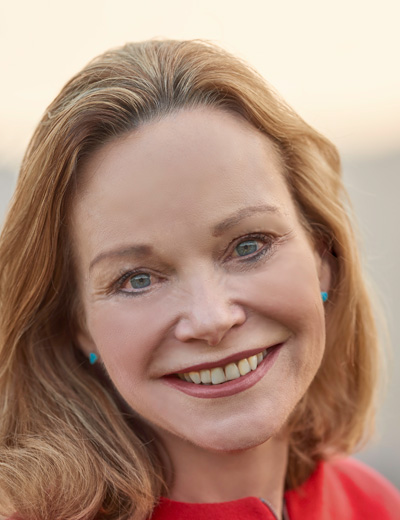 Janice Hansen Zakin
Co-proprietor of Zakin Family Vineyards
Janice Hansen Zakin, is a physician and, along with her husband, co-proprietor of Zakin Family Vineyards situated on 150 acres in St Helena, California. The Zakin Estate Wines have quickly garnered favorable reviews and popularity among Cabernet wine lovers. In reviewing the 2014 Zakin Estate wine expert Antonio Galloni, in Vinous described the 2014 Estate wine as "…one of the most impressive debuts I have seen in Napa Valley in some time."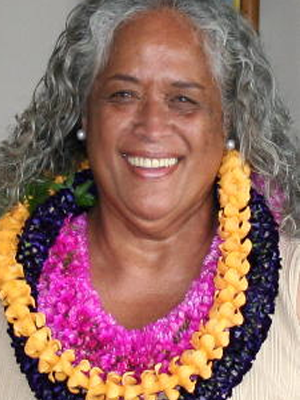 Pualani Kanakaʻole Kanahele
President of Edith Kanaka'ole Foundation
Like her ancestors, Dr. Pualani Kanakaʻole Kanahele epitomizes cultural brilliance, beauty and power. A renowned scholar and author who is steeped in the hula tradition, she currently leads a team of researchers in reestablishing an ancient Hawaiian system of cultural intelligence. Her vast reservoir of knowledge ranges from ethno astronomy to volcanism.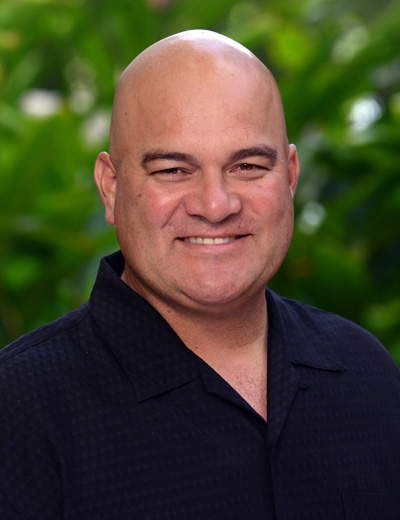 Micah Kāne
President and CEO of Hawaiʻi Community Foundation
Micah A. Kāne is the CEO and President of the Hawai'i Community Foundation (HCF) — the state's largest and oldest Foundation that works with individuals, families, foundations, government agencies, and organizations to transform lives and improve our communities.
Andy Karsner
Managing Partner of Emerson Collective
Andy Karsner is Managing Partner of the Emerson Collective, where he leads investments and champions the values of Emerson Collective to prioritize the needs of humanity in concert with nature. He is also a Senior Strategist and Space Cowboy at Google X and Precourt Energy Scholar at Stanford University.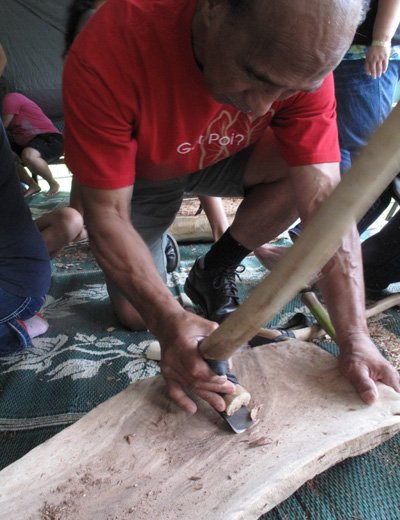 Earl Kawaʻa
Hawaiian Resource Specialist of Kamehameha Schools
Earl Kawa'a is one of five children raised on a taro farm in Halawa Valley, Molokaʻi. With a Master's in Social Work, he has worked at Queen Lili'uokalani Children's Center, the Department of Human Services, Waimanalo Health Cernter, and is currently a Hawaiian Resource Specialist at Kamehameha Schools. Kawaʻa, who is called Uncle Earl or kumu by many of his more than 5,000 students, is one of only 28 living mānaleo or native speakers left in Hawaiʻi.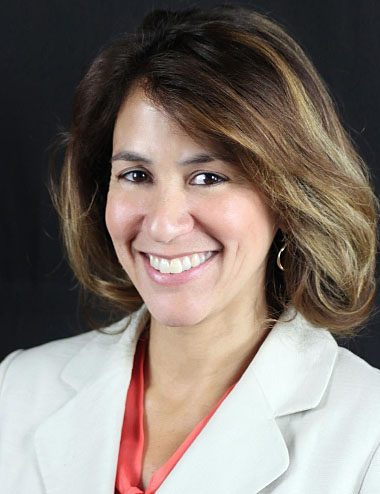 Christina Kishimoto
Superintendent of Hawaiʻi State Department of Education
Christina M. Kishimoto began a three-year contract as superintendent on Aug. 1, 2017. She is responsible for efficiently and effectively administering the Hawaiʻi public school system in accordance with law and educational policies adopted by the Board of Education.
Yasunobu Kyogoku 京極 康信
Founding Partner of Innovation Global Capital
Mr. Yasunobu Kyogoku is the Founding Partner of Innovation Global Capital, a venture capital firm that builds transformative early stage companies disrupting consumer industries through technology and innovation. Funds managed by Innovation Global are investors in rapidly growing disruptive brands such as Rothys and Buck Mason, as well as enterprise technology companies such as Hero and GameOn. Mr. Kyogoku is also an advisor to ItoEn Co. Ltd., the $4 Billion revenue beverage company.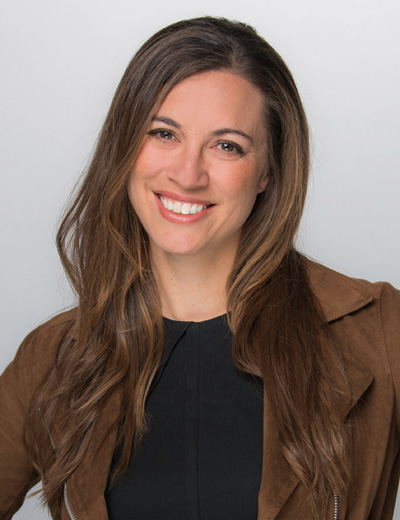 Dawn Lippert
Chief Executive Officer of Elemental Excelerator
As CEO of Elemental Excelerator, Dawn Lippert oversees the strategic direction of the organization and execution of its mission. She also serves as the Director of Innovation and Community at Emerson Elemental, the platform of Emerson Collective committed to strengthening the relationship between humanity and nature through scalable, equitable and innovative solutions. Lippert has been funding and investing in startups since 2009.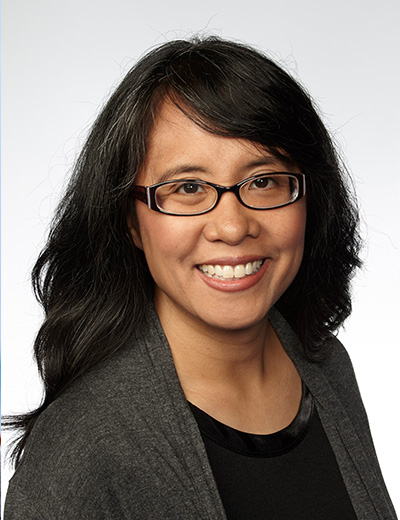 Joan Obra
Partner of Rusty's Hawaiian
Joan Obra is a partner in Rusty's Hawaiian, a lauded coffee farm, mill, and roastery founded by her parents in the Kaʻu District of Hawaiʻi Island. Called one of "the world's most celebrated farms" by the New York Times, Rusty's has supplied competition coffee used by two national champions: Pete Licata, the 2011 US Barista Champion and Asli Yaman, the 2014 Turkish Brewers Cup Champion. Rusty's raw coffee is prized by leading roasters such as Blue Bottle, which featured the Obra family in its book, The Blue Bottle Craft of Coffee. Here in Hawaiʻi, Rusty's roasts its own beans for chefs such as Alan Wong and stores such as Whole Foods.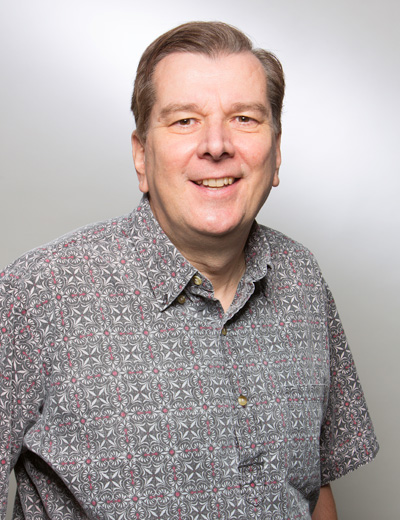 Steve Petranik
Editor of Hawaii Business
Steve Petranik has been an editor and reporter for almost four decades and now is the editor of Hawaii Business. Before joining the magazine in 2009, he spent 18 years as an editor at the Honolulu Star-Bulletin and five years at the Honolulu Advertiser. He's reported from six countries on three continents and his stories have appeared in the New York Times, Washington Post and Los Angeles Times.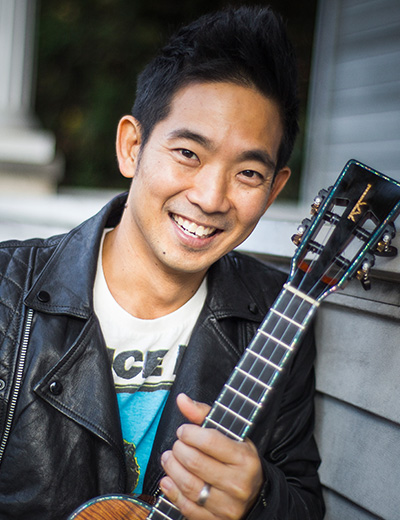 Jake Shimabukuro
ʻUkulele Virtuoso & Composer
Almost everyone in Hawai'i has strummed an ʻukulele at one time or another. But at the age of 14, Jake Shimabukuro realized that he was doing something a little different with the four-stringed instrument — OK, a lot different. Shimabukuro's wholly unique approach to the ʻukulele started early. As a youngster growing up in Honolulu, Shimabukuro started playing the instrument at the age of four, learning the basics from his mother, Carol, and then developing his craft further by studying the likes of musical masters such as Eddie Kamae, Ohta-San and Peter Moon. As he matured, Shimabukuro also found inspiration from guitar players, drummers, pianists and singers. Even athletes helped fuel the intensity of his artistic fire.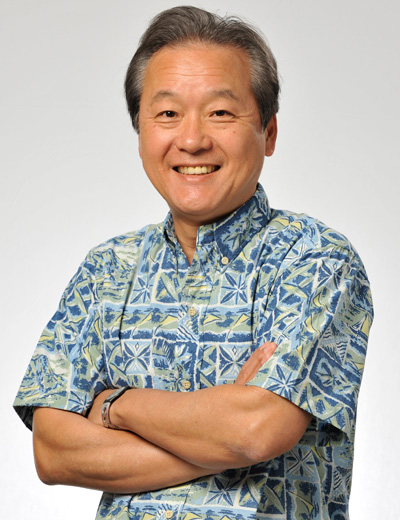 Yasuo Tanabe
Special Representative for External Relations of Hitachi, Ltd.
Yasuo Tanabe is the Special Representative for External Relations at Hitachi, Ltd. He previously worked as Hitachi's Senior Vice President and Executive Officer, and Corporate Officer for the International Strategy Division. Tanabe's background includes more than two decades of experience serving as the Deputy Director — General for the Economic Affairs Bureau of the Ministry of Foreign Affairs and as Director for several divisions within the Japanese Ministry of Economy, Trade and Industry (formerly known as the Ministry of International Trade and Industry).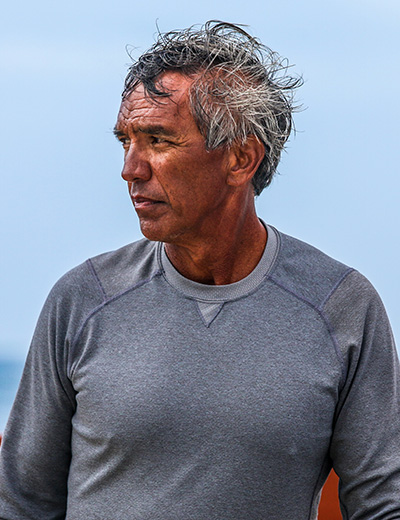 Nainoa Thompson
President of Polynesian Voyaging Society
As an explorer, environmentalist, master navigator, cultural revivalist, educator and storyteller, Nainoa Thompson has led the rediscovery and revival of the ancient Polynesian art of navigation. Through his voyaging, teaching and engagement, he has opened a global, multigenerational dialogue on the importance of sustaining ocean resources and maritime heritage. He has dedicated his life to exploring the ocean; maintaining the health of the planet; and ensuring that the ancient marine heritage and culture of Polynesia remain vibrant into the future.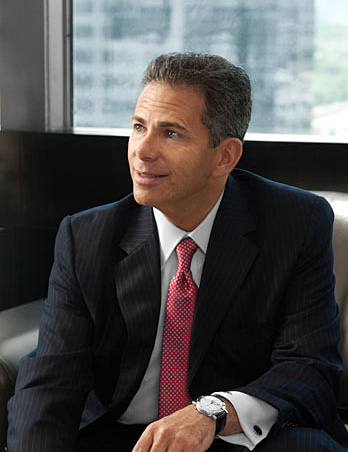 David Weinreb
Chief Executive Officer of The Howard Hughes Corporation
David R. Weinreb is the Chief Executive Officer and a Member of the Board of Directors of The Howard Hughes Corporation. Known for his passion, tenacity and entrepreneurial spirit, Weinreb has directed the company's efforts since its emergence in 2010, building a portfolio of some of the most sought-after real estate in the country.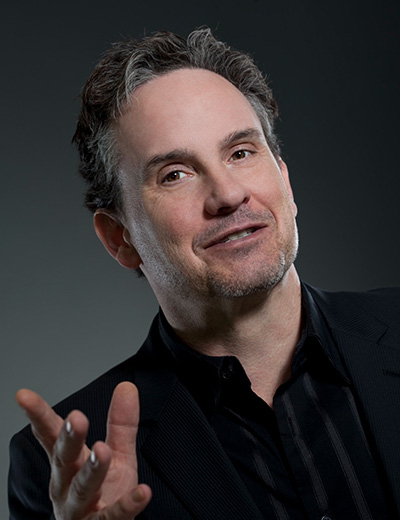 Kip Wilborn
Opera singer
Kip Wilborn has enjoyed a career as a leading tenor with opera companies and symphonies around the world in cities including, Paris, Berlin, Vienna, London, Dublin, New York, Los Angeles, San Francisco and Taipei. He has also enjoyed success in film and music theater. He starred as Sam Kaplan in the musical film, "Street Scene," which was awarded the Best Musical Film award at the International Wide Screen Awards in Amsterdam.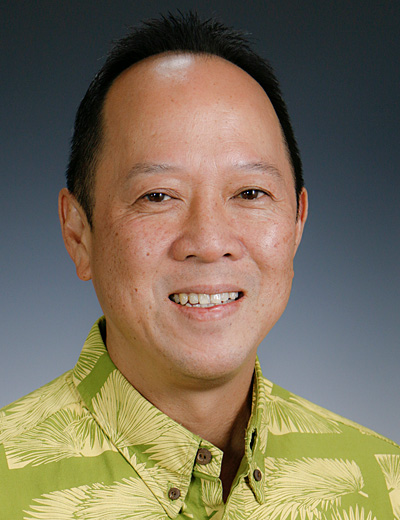 Jack Wong
Chief Executive Officer of Kamehameha Schools
Livingston "Jack" Wong was named the chief executive officer of Kamehameha Schools in September, 2014. Guided by the vision of its Trustees, and under Jack's leadership, Kamehameha Schools embarked in 2015 on a bold, exciting voyage that envisions, in one generation, a thriving Lāhui in which all Hawaiian learners achieve post-secondary educational success, enabling good life and career choices.